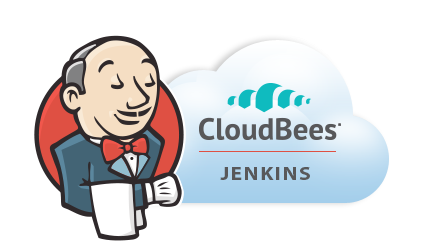 CloudBees (the Java PaaS company) is no more. It has now become an enterprise Jenkins company.
Until now defined as a Java PaaS for mobile and Web deployment and delivery, CloudBees announced it's shuttering its Run@cloud offering for enterprise Java developers. The company will transition completely to Continuous Delivery with a focus on Jenkins, the popular open-source Continuous Integration and deployment system.
CloudBees was founded in 2010 as an enterprise PaaS for the public cloud, but its fundamental shift in direction is a sign that the enterprise PaaS market is hurting. Open-source offerings such as Pivotal CloudFoundry and Red Hat OpenShift are becoming more appealing options for businesses, and CloudBees also announced a partnership with Pivotal to run its Jenkins Enterprise solution on the Pivotal Network in conjunction with CloudFoundry.
As part of its break from PaaS, CloudBees is offering three new Jenkins-based products: Jenkins Enterprise, Jenkins Operations Center, and a cloud-based service called DEV@cloud. CloudBees has set a deadline for users to transition off of RUN@cloud by the end of 2014, and is offering transition assistance to customers through Oct. 31.
More information can be found in the CloudBees press release.