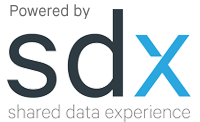 Cloudera has announced the Shared Data Experience (SDX) will now be part of Cloudera Altus, a machine learning and analytics Platform-as-a-Service.
SDX is a framework that applies a centralized and consistent framework for schema, security, and governance, allowing multiple applications to run against shared data. The update to the solution provides organizations with the ability to do things such as preventative maintenance and advanced threat detection.
By integrating SDX into the solution, Cloudera Altus cloud services — Altus Data Engineering, Altus Analytic DB and the forthcoming Altus Data Science — are able to securely access data across services. The solution provides one source of metadata, ensuring that there is no replication of data, inconsistencies, or uncertainty about the integrity of the data.
"For the past decade, Cloudera has been delivering on data warehousing solutions, and we've come up with reference architectures in partnership with our customers where we've come up with best practices and actual implementation in practices for building a metadata security governance framework," said Mala Ramakrishnan, head of marketing for cloud solutions at Cloudera. "And so now what we're doing is we're actually productizing that. It's not a standalone product, it's really baked into the platform."
"Traditional approaches to this tend to be very siloed," explained Nik Rouda, marketing director for platforms at Cloudera. Most approaches come at it from the angle of a single domain, such as just SQL analytics or just streaming analytics, for example. Each of those separate services would have its own unique stack, which means its own set of tools, Rouda explained.
According to the company's announcement, "well-known data analytics services fall short of being able to solve these business use cases because they support only single-purpose workloads that are not designed to work with other cloud data services. Often data must be manually moved from service to service, stored in a new format, and have usage policies re-defined at great effort and risk. Attempting to integrate these analytics services requires expensive custom development, and may result in poor performance, inconsistent user experience, and security and governance problems."
Rouda said that it is easy for companies to say they want to put all of their data in one service, but there is a lot more to it than that. According to him, the important part is to have a unified approach to security and governance, building off of having a common catalogue about data, schema, technical definitions, and also the business context.