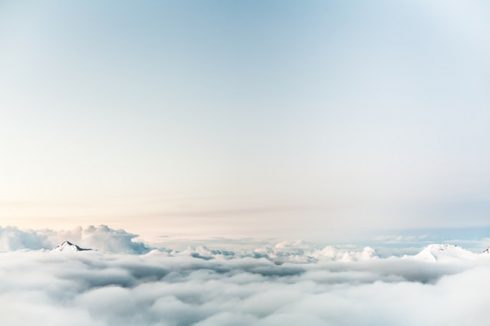 Apache CloudStack 4.11 is now available. CloudStack is an enterprise cloud orchestration platform designed for creating private, public and hybrid cloud environments. The latest update features a new Host HA framework, new certificate authority framework, integration with Prometheus, and Layer 2 networking capabilities.
"This release has been driven by the people operating CloudStack clouds," said Rohit Yadav, Apache CloudStack v4.11 release manager. "I would like to thank the contributors across all of these organizations for supporting this release, which reflects both the user-driven nature of our community and the Apache CloudStack project's commitment to continue to be the most stable, easily deployable, scalable Open Source platform for IaaS. Along with great new features, v4.11 brings several important structural changes such as better support for systemd and Java 8, migration to embedded Jetty, and a new and optimized Debian 9 based systemvm template."
Kore.ai announces Bots Platform 6.1
Conversational AI solution provider Kore.ai is updating its bots platform with new bot building experiences. The latest version of Bot Builder features a new UI designed to help enterprises better analyze their chatbots performance. In addition, it features support for bot-to-bot communication, improved natural language processing, a deeper understand of bot performance, and support for 22 digital, IVR and voice assistant channels.
Google's upcoming Android update
Google is reportedly planning a major redesign of its Android operating system. Bloomberg reports Google is looking for ways to attract more iPhone users to Android. The update is expected later this year and to include integration with the company's digital assistant as well as improve better life and support new designs.
Teaching robots to plan
Brown University and MIT researchers are working on a way to give robots the ability to plan. According to the researchers, planning is often a challenge for robots because of how they perceive and interact with the environment around them. It lacks understanding of the world.
"That low-level interface with the world makes it really hard to do decide what to do," said George Konidaris, an assistant professor of computer science at Brown and the lead author of the new study. "Imagine how hard it would be to plan something as simple as a trip to the grocery store if you had to think about each and every muscle you'd flex to get there, and imagine in advance and in detail the terabytes of visual data that would pass through your retinas along the way."
The researchers introduced a robot that has high-level motor skills with the ability to manipulate objects based off of machine-learning algorithms.