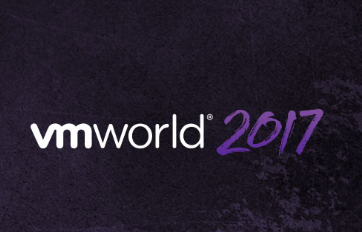 VMWare, a cloud infrastructure company, had a lot to announce at their annual VMWorld conference in Las Vegas earlier this week. You can check out our coverage of their collaboration with Pivotal and Google Cloud on the new Pivotal Container Service, and with Cohesity on increased recoverability.
Here's a run-down of the announcements made about the updates to their core enterprise IT, security and data products, including VMWare Integrated OpenStack, vRealize Network Insight, vSAN and vSphere.
VMware Integrated OpenStack has been updated to version 4 with compliance for the OpenStack Foundation's 2017.01 interoperability guidelines. This new version is built on the most current OpenStack Ocata, which has increased support for containerized applications. Users will be able to run these containerized applications alongside traditional ones.
Something that could prove a significant change for some users is that while VMware Integrated OpenStack was previously available for free to select customers, that's no longer an option. There will be two editions, a more expensive one for new customers, and a discounted edition for existing vRealize Suite users.
The latest edition of vRealize Network Insight, 3.5, has been updated to improve visibility of software-defined networking and security across varied systems local, virtual and cloud-based with the goal of meeting more stringent visibility standards of the Payment Card Industry (PCI). New interface has been added to help customers in fields like healthcare and government to begin working towards compliance with PCI standards.
The company is also aiming to expand its database software in two directions with the newest updates to vSAN and vSphere.
With the VMWare HCI Acceleration Kit for VMWare vSAN, onsite IT will now have more control over infrastructure in distributed environments where previously vSAN lived almost entirely in the data center. Partnered hardware manufacturers for the vSAN ReadyNodes include Dell, Fujitsu, Lenovo, NEC, and Supermicro.
And finally, with the VMWare vSphere Scale-Out edition, VMWare will expand their cloud environment with optimizations and increased flexibility for big data and HPC workloads.
Most of these updates are scheduled for release on November 3, but the HCI Acceleration Kit and vSAN ReadyNodes are available now.