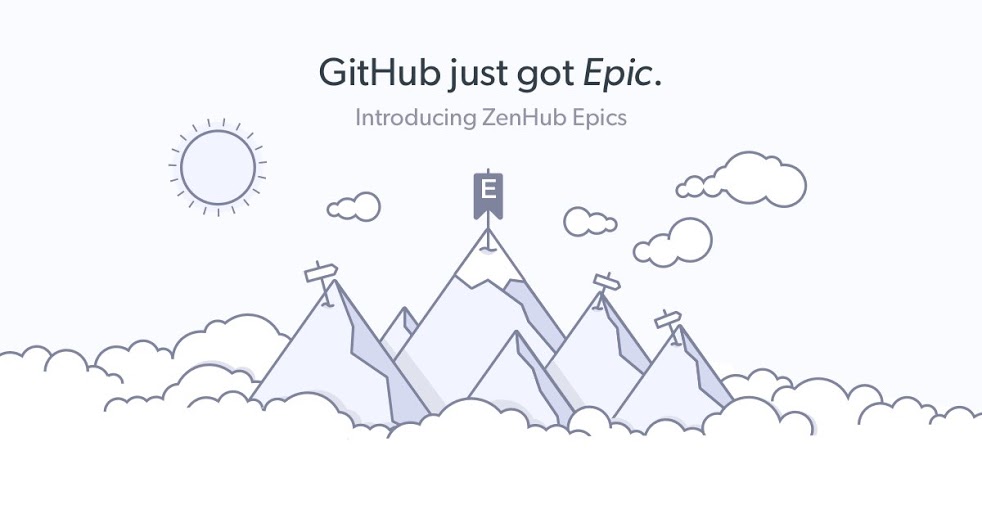 ZenHub, the project management tool that natively integrates into GitHub's UI, is taking a different approach to collaboration. The company has announced ZenHub Epics, a new tool that aims to put control and flexibility back into the hands of developers.
According to the company, with the rise of DevOps, collaboration between development teams and project management has become more important than ever, and ZenHub Epics is designed to ensure developers still have access to the tools they want to use.
ZenHub Epics aims to provide a complete rework of task management in GitHub, and it allows product roadmaps to fully live inside GitHub.
"ZenHub is a very developer focused project management tool," said Matt Butler, cofounder of ZenHub. "What we have tried to actually build is a project management tool that developers actually like to use and want to use as opposed to being forced to use tools, which is why we built ZenHub into GitHub."
With ZenHub Epics, the end-to-end product development process can live in GitHub and developers can also plan product backlogs, bringing structure and focus into software development, according to the company. Previously, GitHub user's either had to jump into a third-party tool or use workarounds in GitHub to plan software releases.
"What this is going to mean for developers is that it's going to be much easier to persuade their project managers to come and join them in ZenHub," said Butler. "What Epics is going to do is enable you to bring your roadmaps and your vision into ZenHub and GitHub, so it's going to allow you to create large themed issues, which can then communicate the roadmap to your developers."
Overall, Butler says this new update will help improve communication and transparency.