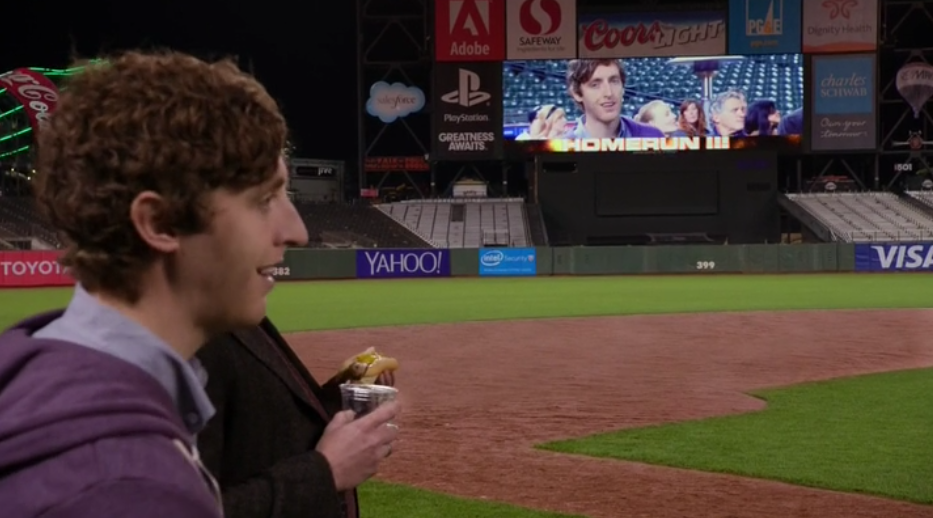 Every successful tech startup begins with a great idea. The first season of HBO's "Silicon Valley" found an unassuming software developer stumbling across his, and fighting for his vision of what it should be.
The second season opens with a modern Silicon Valley phenomenon: venture capital companies lining up to give said developer piles of money to make it happen.
In the world of "Silicon Valley," Pied Piper—the fictional startup launched by Richard Hendricks (Thomas Middleditch)—is painted as a revolutionary innovation on par with a technology like Docker.
The companies' trajectories are similar. Docker started out as dotCloud, another PaaS in a sea of cloud platforms, until its founders realized the value of the application deployment containers within it. They pivoted and became Docker.
Pied Piper began with Richard's comically bad idea for a search engine that searches the Web to find out if one song sounds too similar to another. Within that dud was a groundbreaking algorithm for lossless compression. Pied Piper pivots, and Richard re-engineers the algorithm to shatter the previous record of the show's fictional "Weissman Score," win TechCrunch Disrupt, and spark a VC bidding war.
(Related: Get a refresher on all of "Silicon Valley" Season 1 with our recaps!)
The show sets the stage for the importance of lossless compression in an overblown monologue from Hooli CEO Gavin Belson (Matt Ross), whose giant tech corporation is set on beating Pied Piper to the market with its own "Nucleus" compression platform.
"Data creation is exploding, with all the selfies and useless files people refuse to delete on the cloud," Belson said. "Ninety-two percent of the world's data was created in the last two years alone. At the current rate, the world's data storage capacity will be overtaken by next spring."