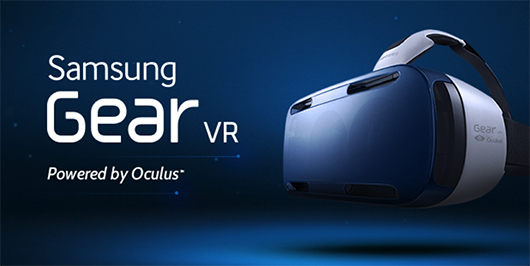 Oculus has announced the availability of the Oculus Mobile SDK v0.4.0.
"The initial version of the Oculus Mobile SDK is specifically designed for the Samsung Gear VR Innovator Edition on Note 4, and includes everything you need to get started developing for mobile," wrote the Oculus VR team on the company's blog. "We've been working on the Mobile SDK for over a year in collaboration with Samsung, optimizing the Note 4 tech stack to deliver the first ultra-low latency, mobile virtual reality headset."
In addition, the company also announced that Samsung's Gear VR innovator Edition for Note 4 is available for pre-registration. According to Oculus, the Innovator Edition is designed to give developers the necessary resources to build and experiment with the platform.
Ballmer makes donation to alma mater
Former Microsoft CEO Steve Ballmer is expected to make a big donation to his alma mater, Harvard. The Harvard Crimson reported the donation could be around US$60 million and could increase the university's computer science faculty by 50%, which amounts to 12 professors.
"Right now I think everybody would agree that MIT, Stanford and Carnegie Mellon are the top places [for computer science]," Ballmer told the Crimson. "I want Harvard on that list."
The full story is available here.
Google Bus in Bangladesh
Google wants to bring the power of the Internet to a half a million undergraduate students by visiting 500 campuses in 35 different locations across Bangladesh. The company recently announced Google Bus Bangladesh, an educational initiative to help students maximize the possibilities of the Internet and introduce them to digital tools that will allow them to start and grow businesses and projects online.
"The specially retrofitted bus with 3G Internet will hopefully help give half a million undergraduates a better sense of the power and utility of the Internet, and show them how to plan and collaborate in new ways," wrote James McClure, country manager for emerging markets at Google Asia Pacific on the company's blog. "Following Dhaka, the bus will make its way to schools in and around major cities, including Chittagong, Khulna, Sylhet, Rajshahi, Rangpur and Barisal."