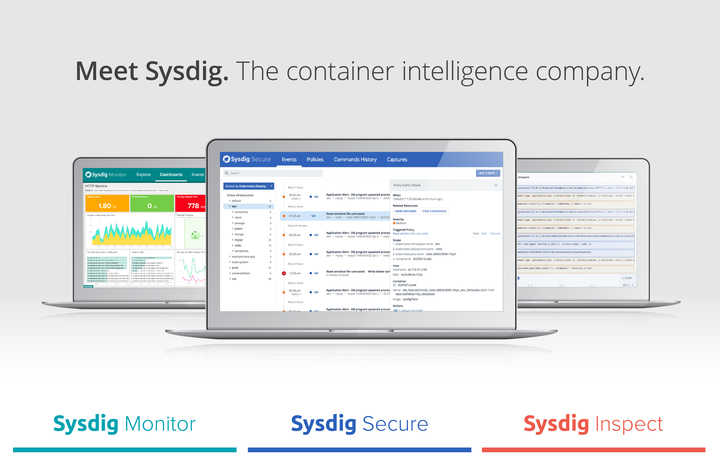 Sysdig has announced the release of Sysdig Secure, which is part of the Sysdig Container Intelligence Platform. It will enable enterprises to implement run-time security and forensics for containers and microservices in production, according to the company. They have also announced the completion of a $25 million Series C funding, which they plan to use to implement their vision, expand their product portfolio and scale out their customer support capabilities.  
Sysdig Secure provides the capability to implement service-aware policies, block attacks, analyze command histories, capture deep forensics, and see performance data, according to a statement announcing the new product.  Sysdig Secure is able to detect security violations on a service-by-service basis and block attacks by quarantining or stopping unusual behavior as it happens. It also has the ability to view every command and argument executed by an operator. Using their deep forensics, users can inspect data even if it is outside of production. The tool also provides a view of all the performance data of a system.
"Sysdig Secure comes in, can see not only your containers, but understand what your services are doing, take appropriate actions, and use that extreme depth of information to troubleshoot and do forensics in terms of incidents or policy violations," said Apurva Davé, VP of marketing at Sysdig.
The company's goal is to provide a single platform to monitor and secure their applications. "Sysdig Monitor and Sysdig Secure use the same agent on your host that you're trying to monitor and secure," said Davé. "They use the same back end to collect all the data and analyze it and they have really consistent UIs. The net of that platform approach means less overhead on your systems and less overhead on your people to learn new tools."
Sysdig Secure was beta-tested by dozens of enterprises, so the company is sure it is ready to be used in enterprise. They also have the advantage of already having millions of containers that they monitor which they can study to understand what containers should be doing. "We folded all of those learnings and all that data into the base policies that exist within Sysdig Secure," said Davé.
Sysdig Secure and Monitor are both available on-premises or in the cloud.