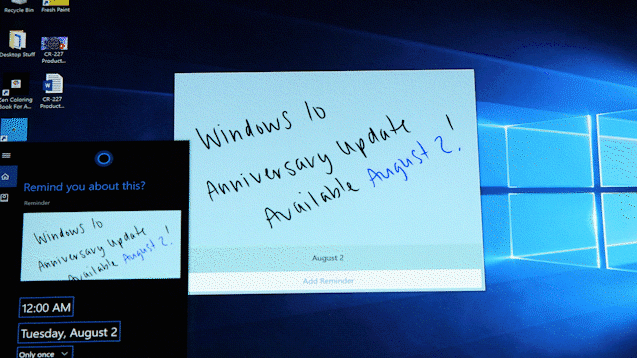 The update to Windows 10 will be coming to all devices for free before the end of the summer. The company announced the Anniversary Update will arrive Aug. 2, and it will be free to those who apply for it before July 29.
"When we introduced Windows 10, our vision was not only to deliver the best and most secure version of the OS ever, it was also to create an experience that would keep getting better," said Terry Myerson, executive vice president of the Windows and Devices Group at Microsoft. "The Windows 10 Anniversary Update is a great example of this—and we look forward to building on it even further in the future."
(Related: What developers see in Windows 10)
The anniversary update will feature new capabilities, enhancements to the Microsoft Edge browser, new gaming experiences, new classroom tools, and two new security features for the enterprise: Windows Defender Advanced Threat Protection and Windows Information Protection.
Improvements are also being made to Windows Hello, Windows Ink, and Cortana. In addition, Microsoft will allow students to save US$300 if they purchase an Xbox One or Surface at Microsoft Stores, or a free TV if they purchase a Dell PC for Windows 10.