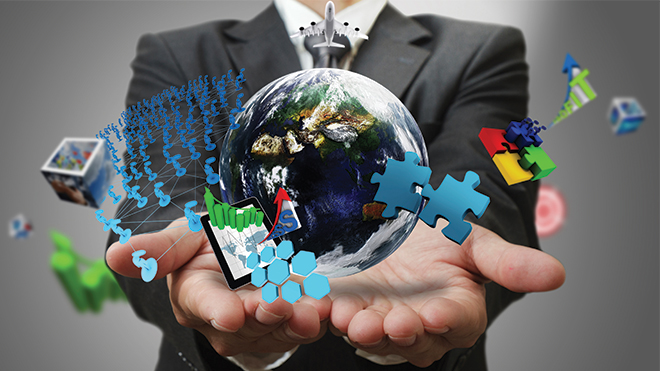 The Web is ever changing. What was once a place where documents and information could be accessed has turned into a place where users can communicate verbally, visually and virtually, where users can play interactive games, and where users can stream music, movies and television shows. To keep up with these advanced features and capabilities, the technologies for developing Web applications have to constantly change as well. In today's connected world, developers have been increasingly turning their attention to HTML5.
In the past, HTML5 has been viewed as the ugly stepchild of Web technologies. But with recent advancements from the World Wide Web Consortium (W3C), HTML5 is quickly becoming the preferred solution for developing for the Web.
"Over the last probably six months, HTML5 has really kind of risen to become a reliable enterprise-class software that large companies and small companies can actually count on," said Art Landro, CEO of Sencha.
(Related: YouTube turns to HTML5 instead of Flash)
What has happened is that HTML5 has improved to provide better and richer features, browsers have gotten much better at implementing HTML5, and processing JavaScript has become a lot faster, according to Danny Brian, an analyst for Gartner. "All of these things going on has kind of created a perfect storm for HTML5 as a solution for the future of all application development," he said.
Once the W3C realized the Web was moving toward HTML5, the consortium decided to tackle standardizing it, and the specification reached recommendation status in October of last year. "It was clear at the time that JavaScript engines were becoming much faster, and therefore it was allowing developers to do a lot more dynamically than they were able to than before," said Philippe Le Hegaret, interaction domain lead at the W3C. "As soon as you start actually being able to produce more code to do more, then you have to have the functionalities that align with it. Our goal was always to extend the Web platform, to give more functionalities for the developers to develop their applications."
When talking about HTML5, it is important to note that it no longer refers to the Web platform itself; it refers to a set of technologies such as JavaScript, CSS and HTML.
On the JavaScript side, developers are excited about the new version of the ECMAScript 6 programming language, according to Brandon Satrom, senior director of product management for Telerik, a Progress company. "Developers are really excited because it does a lot of things developers have wanted for years that they have gotten in other programming languages," he said. "I think they are realizing that languages are evolving like the other languages they are used to using. That is a good signal."