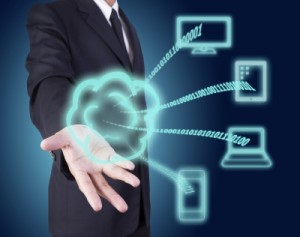 Companies today face a fatal disconnect: Customer experience is a strategic imperative for many, but few have a strategic technology vision that helps them deliver on that promise. In contrast, firms known for delivering differentiated experiences are able to design, launch and deliver them largely because their strategic and technology strategies are aligned.
Organizations that aspire to differentiate based on digital customer experience need a clear, cohesive execution strategy. While your customer experience peers are well positioned to help design and launch the vision, the execution and delivery of that vision take significant resources from application development professionals who should have the technical and program-management skills to make this happen. But my colleagues and I have found that, in reality, development groups still have some work to do to get there.
In order to take on customer-experience goals, development professionals must undergo a transformation to better support new technologies, development methodologies, and languages. But technology implementation and selection is not the first step. Instead, groups must start by aligning with the customer-experience strategies driven by executives and marketing leadership. Here's how:
1. Define your long-term technology vision. Your No. 1 priority will be aligning your strategy with that of your customer-experience peers' mission and value statements. Built on this foundation, your delivery vision must clearly articulate how you can help execute on these business priorities. Examples of key elements that will make up your long-term technology vision include architectural transformation, long-term integration strategies, consideration of alternative delivery models, and getting your data in order.
2. Determine your priorities. Once your long-term vision is laid out, organizations must define how the strategy will be executed by identifying specific ongoing and project-based initiatives. Example project-based initiatives include implementing a global Web content-management system to manage global Web properties, or building great APIs to promote tighter integration between customer-facing applications.
3. Address organizational gaps. This will be your most difficult challenge: identifying what teams will be responsible for actually delivering the work. Some embed developers within marketing or the business, while others create a technology-management group devoted exclusively to customer-facing initiatives. This shift is challenging, not just because most organizations will have significant skill gaps and changes to current outsourcing models. It's challenging because it will require fundamental transformation of technology-management leadership practices, training, culture, and organizational structures.
4. Develop and implement digital experience technologies. The last element is technology—and it's last for a good reason. Diving directly into technology selection without careful consideration of the three other factors is a fool's errand.
This general rule is doubly true in digital customer-experience delivery due to the broad range of technologies needed and the fast pace of technology change. To succeed, you must create reference architecture; chart your dependencies on existing technologies as well as prerequisites; establish your position as a broker of solutions first and as a builder second; and facilitate communications and reporting to other stakeholders.