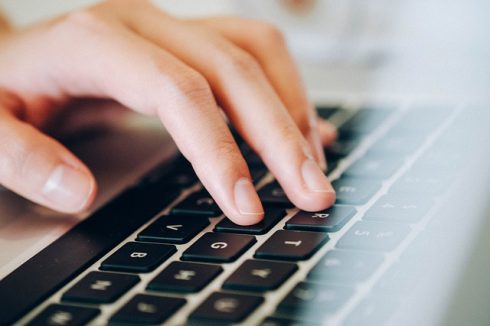 Datical has announced the release of Datical 5. The enterprise-class platform is designed for developers to continuously manage and rework database code changes. The latest release enhances security, improves database auditability, and makes sure regulatory requirements are met.
"As the DevOps market continues to mature and evolve, enterprises must look for ways to modernize and automate their software development processes – including the database, which for years has been the biggest bottleneck for innovation," said Pete Pickerill, co-founder and VP of product strategy at Datical. "We've been following this transformation closely, and that's why we've invested in capabilities that make it easy for application teams to include the database in their development activities while better protecting the enterprises most valuable asset – data."
Other features include real-time collaboration and communication, a simplified developer experience, and centralized security.
Software AG announces new IoT capabilities
Software AG has announced the latest version of the company's open, cloud-based Cumulocity IoT platform (Release 9). The platform will now included enhanced multi-cluster deployment options to strengthen its offering for Service Providers. It also includes code-free integration of devices supporting Low Power Wan (LPWAN) technologies.
"Our new edge processing brings the power closer to the end user application, which means devices no longer need to constantly 'call home' to a centralized cloud infrastructure for instructions or analysis, but instead they are given the ability to accomplish these tasks on their own," said Bernd Gross, senior vice president of IoT and cloud for Software AG. "We are increasingly seeing designs of self contained devices, such as self-driving cars, drones, and other IoT devices, pushing cloud services out as more computing moves to the edge. As this becomes a more tangible possibility, companies need to aggregate data collected at the edge for real-time analysis and smart business insights."
Google to acquire Xively
Google has announced it has acquired Xively, a division of LogMeIn, Inc. With the addition of the IoT platform, the company looks to provide a fully managed IoT service that can easily and securely connect, manage, and ingest data from globally dispersed devices.
"Our customers will benefit from Xively's extensive feature set and flexible device management platform, paired with the security and scale of Google Cloud," said Anthony Passemard, product management for Google Cloud, in a company blog post. "With Google Cloud's deep leadership in data analytics and machine learning, our customers will also be uniquely positioned to build turnkey IoT solutions and focus on business value creation."
Oracle buys Zenedge
Oracle has announced the acquisition of Zenedge. This will help the company secure critical IT systems deployed via cloud, on-premise, or hybrid hosting environments. Also, Zenedge will expand the company's cloud infrastructure and domain name system capabilities, which include adding innovative application and network protection.
"Customers demand enterprise-grade infrastructure to run their critical business systems in the cloud," said Don Johnson, senior vice president of product development at Oracle. "Oracle Cloud Infrastructure as a Service delivers leading cloud services to address those needs. The combination with Zenedge equips Oracle Cloud Infrastructure with integrated, next-generation network and infrastructure security, to address modern security threats."