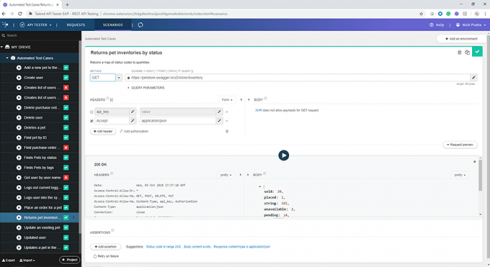 Talend has announced a major update to its unified data platform, Talend Data Fabric. The Fall 2018 release adds new features such as Data Catalog and Cloud API Services. Data Catalog can be used to create a single source of trusted data, while Cloud API Services makes standardized data more accessible, allowing organizations to build data-as-a-service applications and increase productivity.
According to the company, this release also extends serverless Big Data support, which accelerates running machine learning algorithms at scale.
"Data is at the heart of digital transformation, yet the promise of data remains elusive for many companies," said Ciaran Dynes, SVP of products for Talend. "For businesses to survive and succeed in this ever-evolving, expanding and complex data landscape, there is a need to optimally automate every step of the data value chain and enable self-service for more data consumers."
Remembering Microsoft's Paul Allen
Microsoft's co-founder Paul Allen died yesterday from complications of non-Hodgkin's lymphoma. Allen was 65. He co-founded Microsoft more than four decades ago and is known as a philanthropist and business leader.
"Paul Allen's contributions to our company, our industry and to our community are indispensable. As co-founder of Microsoft, in his own quiet and persistent way, he created magical products, experiences and institutions, and in doing so, he changed the world. I have learned so much from him – his inquisitiveness, curiosity and push for high standards are something that will continue to inspire me and all of us at Microsoft," Microsoft CEO Satya Nadella wrote in a statement. "Our hearts are with Paul's family and loved ones. Rest in peace."
Atos launches AI lab in London in partnership with Google Cloud
Digital transformation company Atos has launched its inaugural AI lab in London in partnership with Google Cloud. According to Atos, the Atos AI lab will combine expertise in AI in the public and private sectors to unlock cross-enterprise opportunities. The lab will be available to organizations throughout Europe.
The lab will also enable Atos to enrich it Codex Industry Solutions data analytics suite with Google AI to provide more industry-specific solutions, the company explained. Another goal of the lab is to create an ecosystem of skilled AI workers in London and Europe.
Panaya introduces new integrations in Release Dynamix
Panaya has announced integrations with more than 150 application development and delivery tools into its Enterprise Agile Delivery platform, Panaya Release Dynamix (RDx).
The new integrations will provide end-to-end visibility and connect the currently fragmented delivery toolchain. This will enable organizations to more effectively address risks associated with business-critical application delivery, the company explained.
"The pace of delivery in today's development ecosystems is daunting, and delivering quality releases is hampered by a truly fragmented toolchain ecosystem. There is a plethora of solutions and tools in use today, and rather than force users into yet another solution and cause even more multiplicity, we opened the door to allow customers to use what they already have, seamlessly with Panaya Release Dynamix," said Jake Klein, CEO of Panaya. "This is what Panaya's Enterprise Agile Delivery is all about, ensuring all stakeholders involved in the business process have the tools they need in a single, holistic platform that proves the business value faster by managing changing priorities, all while juggling shorter release cycles to meet the continuously evolving needs of the business."
Paperspace raises $13 million in Series A funding
Cloud AI company Paperspace has raised $13 million in Series A funding, bringing the company's total funding to $19 million. The new funding will be used to accelerate innovation of the company's AI cloud computing and development solutions.
This round was led by new investors Battery Ventures, SineWave Ventures, Intel Capital, and Sorenson Ventures, in addition to existing investor Initialized Capital.