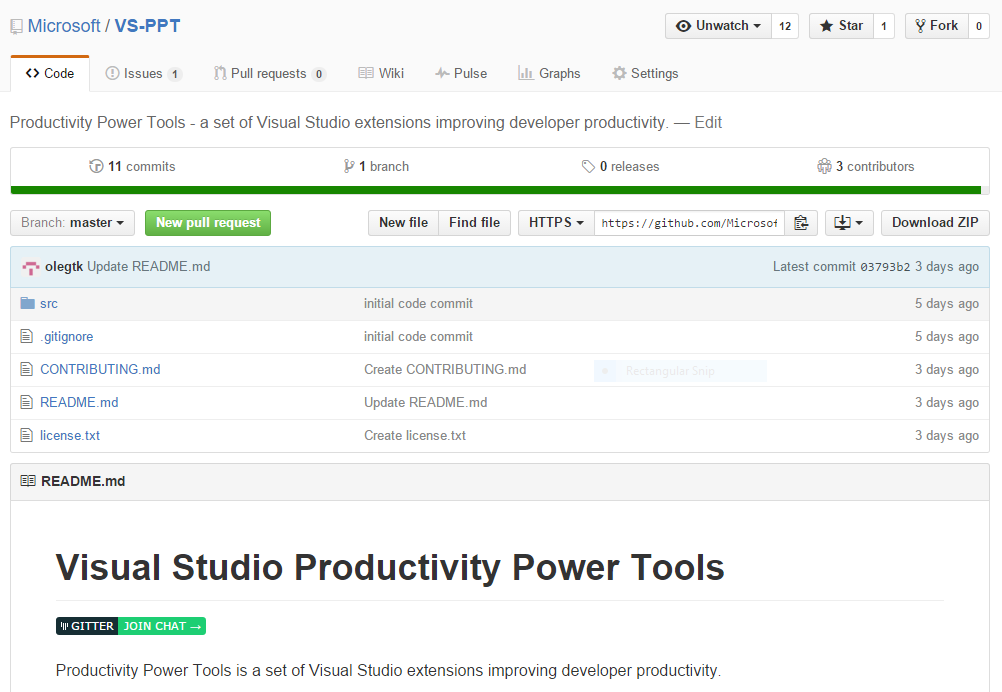 Microsoft is furthering its commitment to open source with the announcement of Visual Studio Productivity Power Tools now available on GitHub. The toolset was first released in 2010 as a set of Visual Studio extensions designed to improve developer productivity.
"Making the current set of tools available to the community is important to us, and we hope it will also inspire developers with concrete examples of what can be achieved with extensions of their own," the Visual Studio engineering team wrote in a blog post.
Since 2010, Productivity Power Tools has been updated for every major Visual Studio release, and a number of its features are now core features of Visual Studio. The GitHub repository currently contains a subset of the toolset extensions, but Microsoft plans to open-source all of them over time.
(Related: Microsoft is ending support for VS 2005)
Available extensions include align assignments, copy as HTML, fix mixed tabs, ctrl+click go-to definition, match margin, middle click scroll, peek F1, structure visualizer, syntactic line compression, and timestamp margin.
The company also announced the first set of extensions for Microsoft Edge is now available to preview through its Windows Insider Program.
"Since the beginning of the Microsoft Edge project, our road map has always included extensions in order to support a vibrant community of developer innovation on top of the browser, enabling new and interesting scenarios for our customers," Drew DeBruyne, general manager for Microsoft Edge, wrote in a post.
The Window Insider build features three preview extensions: Microsoft Translator, an extension designed to automatically translate pages from more than 50 different languages; Mouse Gestures; and a preview version of the Reddit Enhancement Suite.
In addition, the company has finally begun the anticipated rollout of Windows 10 Mobile. Only a limited set of Windows Phone 8.1 devices will have access to the Windows 10 upgrade. According to the company, as Windows 10 delivers new improvements and features, many older devices will not be able to handle the upgrade without impacting its customer experience.
More information is available here.