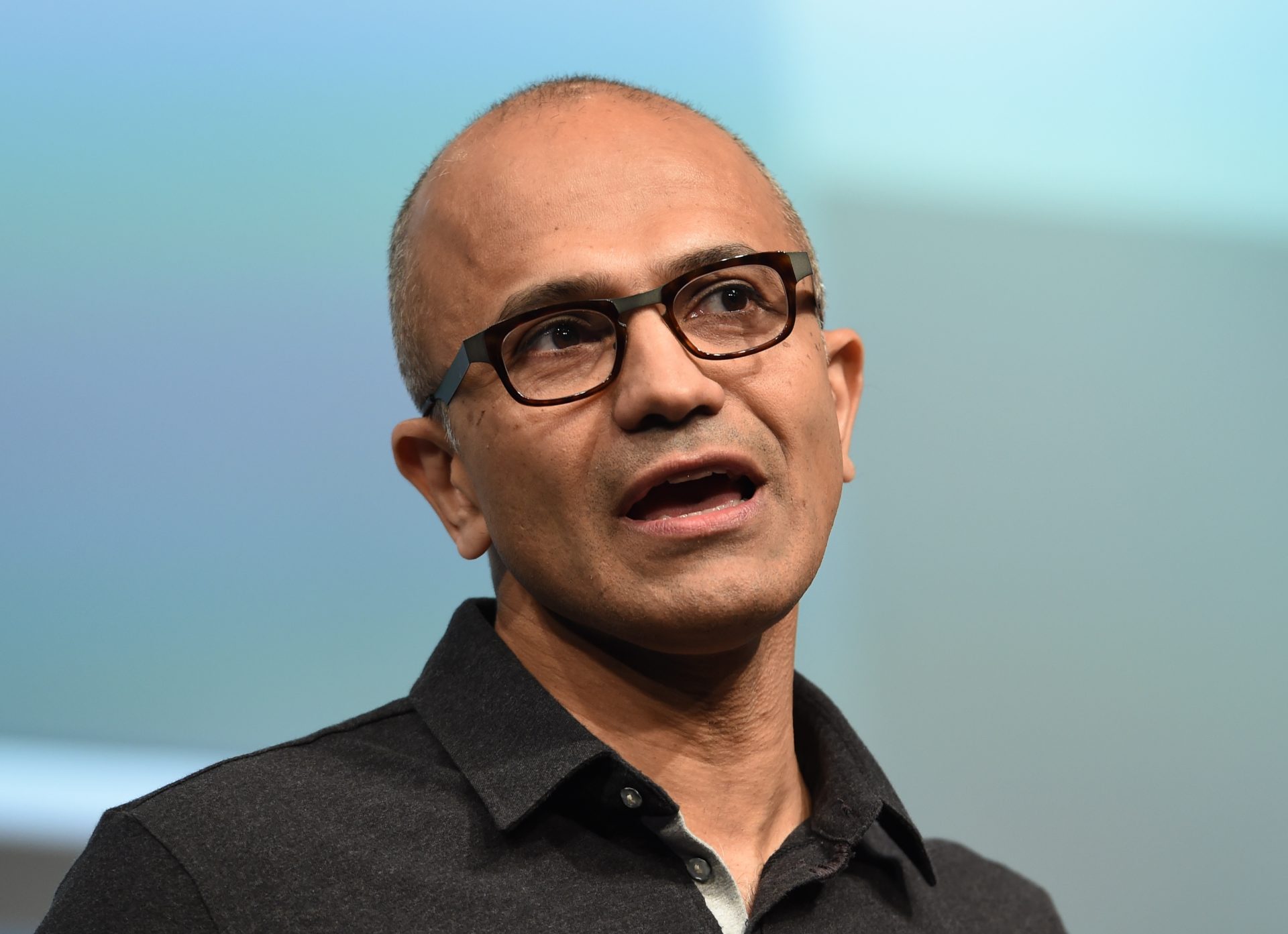 Microsoft's Nadella backtracks comment about women's pay raises
Microsoft CEO Satya Nadella has gotten a lot of grief over comments he made at the Grace Hopper Celebration of Women in Computing conference yesterday. When asked what advice he would give to women who are uncomfortable asking for a raise, he stated: "It's not really about asking for a raise, but knowing and having faith that the system will give you the right raise…It's good karma, It will come back."
Since then, Nadella has taken a step back and apologized for what he said.
"I answered that question completely wrong. Without a doubt I wholeheartedly support programs at Microsoft and in the industry that bring more women into technology and close the pay gap. I believe men and women should get equal pay for equal work. And when it comes to career advice on getting a raise when you think it's deserved, Maria's advice was the right advice. If you think you deserve a raise, you should just ask," he wrote in a memo to all Microsoft employees.
Nadella's interview can he found here.
The Internet.org Innovation Challenge in India
Internet.org has announced a contest to recognize those who make the Internet more relevant for four population groups in India.
Developers from all around the world are invited to participate in the contest to create unique and localized content that would impact the daily lives of Indian women, students, farmers and migrant workers. Facebook CEO Mark Zuckerberg announced the contest at the Internet.org Summit in New Delhi, India.
"Connecting the world, we really believe, is one of the fundamental challenges of our generation. And, you know, progress is going to be difficult here, and it's not guaranteed. But, I think if we work together, we can really make a big impact on knocking down some of these barriers to connectivity both here in India and all over the world," he said.
The Internet.org Innovation Challenge in India will award four US$250,000 prizes and two US$25,000 awards.
More information is available here.
Rust 0.12.0 released
The Mozilla-backed programming language compiler and assorted tools, Rust, has reached version 0.12. The release features new and improved documentation, an update to the standard library, advancements to Rust's package manager and minor language features.
Rust is designed to focus on safety, performance and concurrency. It includes algebraic data types, pattern matching, closures, type interface, zero-cost abstractions, guaranteed memory safety, concurrency without data races, minimal runtime and efficient C bindings.
The 0.12.0 version should be considered as an alpha release, according to the Rust team.
More information is available here.