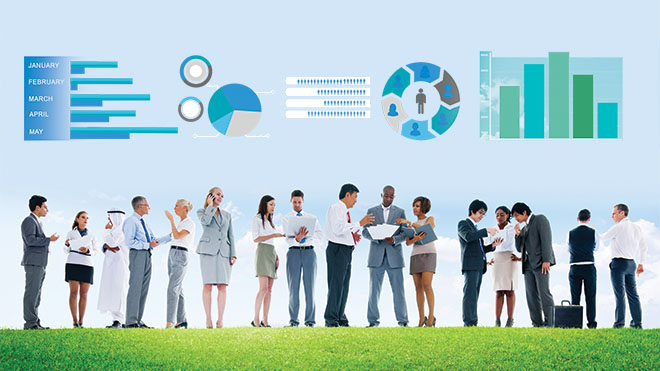 Application performance isn't just about speed anymore; it's about enabling high-quality user experiences that deliver tangible business value. Achieving that goal requires fast, easy access to more types of data than traditional APM solutions have provided.
"You have to understand each and every transaction from the start of an action on the user interface all the way down to the back-end application or the components that make up an application," said Nicolas Robbe, CMO of Dynatrace. "It used to be that the response time of an application was a proxy for the customer experience; my application funs fast, the response time is good, and therefore, the customer experience must be good."
Inferring good customer experience is unwise when user expectations are at an all-time high and issue resolution times are expected to be at an all-time low, despite the ever-increasing application and environmental complexity.
(Related: How the new definition of APM was forged)
"More companies are competing via their software because that's how customers engage with your brand," said Al Sargent, senior director of product marketing at New Relic. "Your software needs to be as good as it can be across three dimensions: application performance, user experience, and the ability to drive business outcomes."
The growing scope of APM, and the growing universe of data necessary to meet the needs of Dev, DevOps, Ops and lines of business, is causing some solution providers to re-categorize their offerings. For example, New Relic is now promoting "software analytics," while Dynatrace prefers "digital performance management." Others, including Hewlett Packard Enterprise and CA, are simply expanding the capabilities of their APM offerings to meet the needs of modern organizations.
The data you need today
Delivering great user experiences can be very challenging, especially when so many potentially disruptive factors are outside a software team's control. To minimize the effect of a disruption occurring on the front end, the back end, or anywhere in between, APM must provide insight end to end so the root cause of an issue can be identified and resolved quickly.
"To truly measure user experience, APM requires that you measure the interaction with the software, the user response time, the usability of the software, the design of the software, and also what they're saying on social media," said Joe Fox, director of product marketing at Hewlett Packard Enterprise. "For a mobile application, you need to be able to trace those user interactions or transactions end to end across a composite application through a mobile gateway or a Web server through to the application where the data processing is done, back into a database where there's potentially some middleware component. Then, you need to be able to distribute the transaction to additional services or a mainframe or other data store."