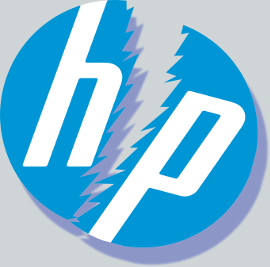 The time has come for HP to roll out the axes and chop itself up into smaller units again. The last time this happened was in 1999 when the real HP, the portion of the company dedicated to measurement instruments, was spun off as Agilent Technologies. Funny, as about that same time, HP was buying up Compaq, the very business unit it's now considering spinning off.
I do have to say, when Meg Whitman came in as CEO of HP, I was convinced it was too late to do anything with the company. Sure, HP is monstrously large—one of the largest companies in the world—but its various pieces and parts, with the exception of its printing arm, have not demonstrated leadership in anything in a long time.
Certainly, its PCs and servers do lead markets from time to time, but that is primarily a function of commoditization, and HP building the most cost-effective machines out there. Thus, HP's real hardware talent over the past 15 years has been mostly low margins, not innovation.
I even have an HP PC under my desk. Why? Because it's my gaming PC, and I paid almost as much for the AMD graphics card as I did for the whole PC.
But that's the business HP wants to be rid of. There should be little trouble selling this portion of the company off. Plenty of competitors, or companies who have large sales and can live with low margins, could be players. But what does that leave behind?
A purely enterprise company, which could be one of the best things that's ever happened to HP.
(Related: HP announces split into HP Inc. and HP Enterprise, another 5,000 layoffs )
Remember, this is a company that got its start selling oscilloscopes and other instruments to the folks that actually built Silicon Valley. Having a chance to again focus only on the enterprise user could give HP the stable footing it needs to regrow into one of the world's largest firms.