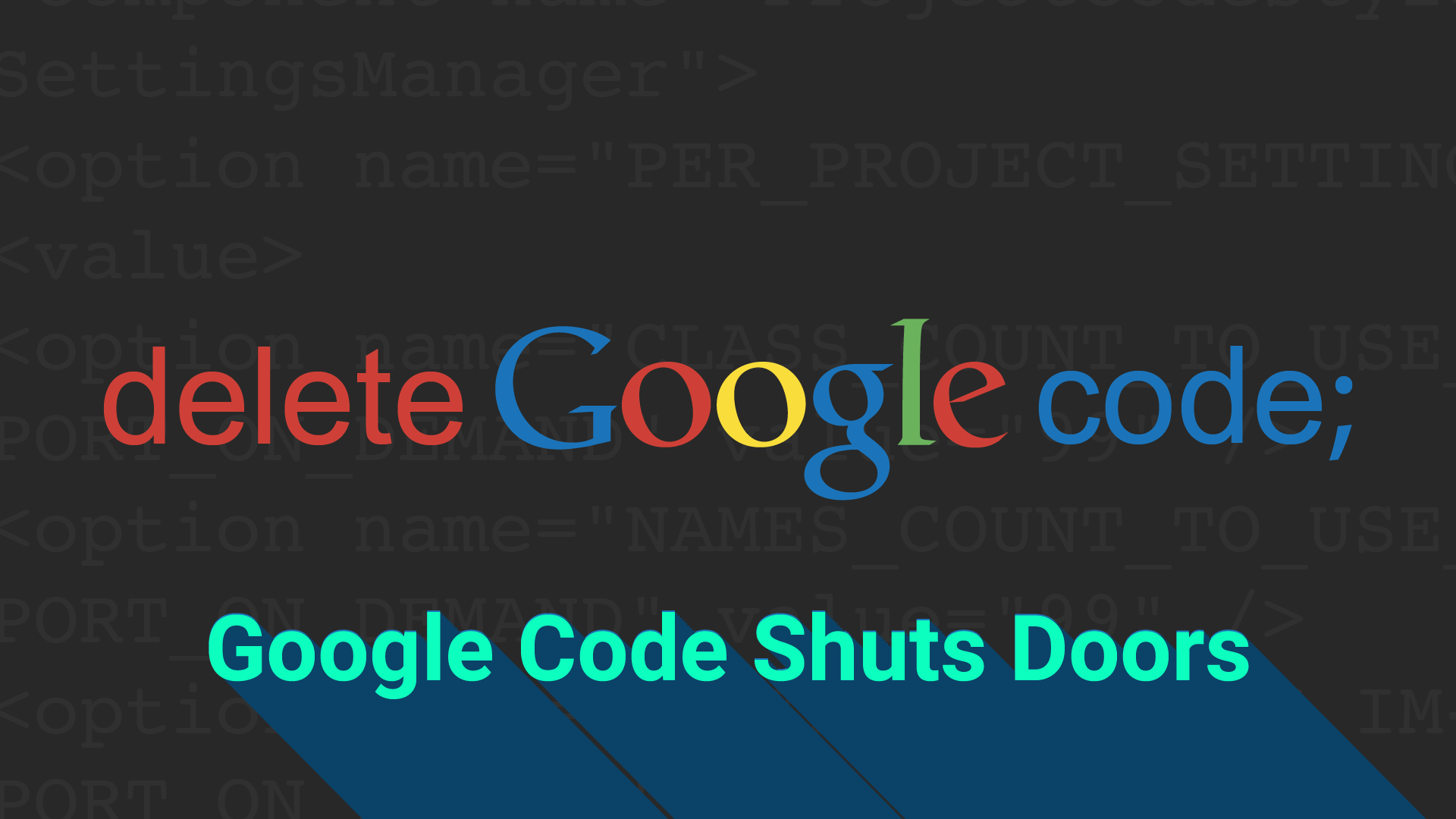 After nine years, Google's open-source code repository, Google Code, started closing shop today by disabling new projects and announcing the permanent shut down of the service by January 26, 2016.
Google Code started as Google's answer to SourceForge, the predominant code repository back in 2006. The reliability of SourceForge was brought into question that year when SourceForge.net's database was hacked and user data was compromised. Problems continued the following summer in 2007 with a temporary service outage in August. The appeal of a repository backed by Google only increased as a result.
Google Code proved to developers a better solution was possible, and it was that mindset that eventually undermined the service. In the years since then, other project hosting services sprang up, including the now almost ubiquitous GitHub. With an interface that made version-control as well as public/private options easy, GitHub surpassed Google in truly adhering to its open-source philosophy. Developers took notice, and the service has grown exponentially in the last few years.
In Google's farewell letter, they cited one reason for closing the service was that "lately, the administrative load has consisted almost exclusively of abuse management," and that an increasing amount of projects were abusive or spam. Without the critical volume of programmers to report malignant code, the majority of the maintenance workload rests on the back end, and Google decided the investment required for upkeep exceeded its value to them.
Google set out timeframes for the closure, and provided a guide for transferring code projects out of Google Code. It will allow tarballs of projects to be downloaded through the end of 2016, but after that the service will be completely shut down.
For a long time now, many of Google's own open-source projects have also resided on GitHub, including Android updates that are often directly released to it.