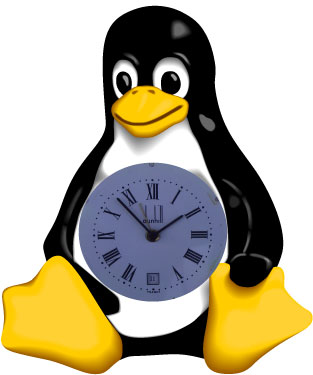 Linux is about to get (more) real. At LinuxCon Europe and Embedded Linux Conference Europe, which took place together in Dublin, Ireland, the Linux Foundation announced plans for a new Real-Time Linux (RTL) Collaborative Project.
The ultimate goal of the project is to bring better real-time support into the Linux kernel, and to spread that support across multiple architectures. This could lead to a version of Linux that can be used in robotics, control systems, data acquisition systems and manufacturing plants.
(Related: Canonical and Joyent bring container-native infrastructure to Linux)
Thomas Gleixner, Linux kernel developer and Linux Foundation Fellow, said, "The work we've been doing on Real-Time Linux has been critical in advancing complex real-time computing systems. But technology is moving fast, and the RTL project, with support from across the industry, will allow us to sustain this work and successfully integrate with the mainline kernel for long-term support of these technologies."
Gleixner has been maintaining the Real-Time Linux branch for more than a decade, and he will head up this new collaborative project. While Linux has had real-time support for some time, this effort seeks to improve the support and capabilities inside the kernel.
Jim Zemlin, executive director of the Linux Foundation, said, "Code that is built and maintained collaboratively is better and less expensive than software that is not. By coming together to advance Real-Time Linux as a community, products and systems will be supported by the best developers in the world for years to come."
The RTL project will see Google signing on as a platinum sponsor, with National Instruments, Open Source Automation Development Lab and Texas Instruments signing on for the gold sponsorship level. Altera, IBM and Intel will also support the project.
Mark Skarpness, director of embedded software and the Open Source Technology Center at Intel, said, "As a leading contributor to Linux, Intel is excited to be a part of the Real-Time Linux project and [to] participate in the long-term success of the project. Linux's prevalence as an operating system for embedded platforms and new devices will help applications with real-time requirements, giving us confidence in its long-term support."