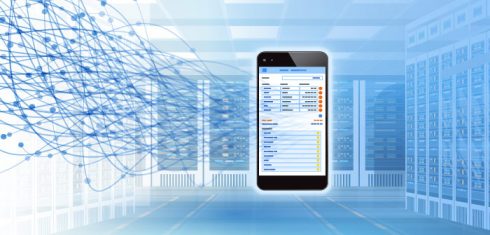 A completely redesigned web client and new UI design options headline the new features included in today's release of Altova's MobileTogether 5.0 rapid mobile application development solution.
The MobileTogether web client controls have been given a modern look, and new UI options include configuring borders in tables, support for padding, and buttons with images and text, among other improvements, according to Altova.
Version 5.0 introduces new Actions, such as the ability to read/write to text files. This expands the tool's existing support for JSON and XML, the company said. Further, several new functions for manipulating data have been implemented.
"These new features give developers even more flexibility to refine their app UIs and define sophisticated app behavior," Alexander Falk, CEO of Altova, explained. "A major aspect of most mobile apps – but especially of all enterprise mobile apps – is the need to integrate data from various different back-end systems. Our vast experience with XML, JSON, and related technologies and our existing data integration tools for these technologies have paved the way for us to create a true processing powerhouse in our mobile app server platform called MobileTogether Server."
Updates to MobileTogether Server include added support for authentication via any LDAP server. MobileTogether Server Advanced Edition now offers automated backup of the MobileTogether Server internal database, the company said in its announcement of the update.
Altova's focus was to create a development environment that enables developers to create mobile apps with ease and great speed, but still provides massive flexibility and powerful language constructs for data manipulation. "With MobileTogether Designer, we think we found a unique way to strike that balance by making both the UI design as well as the event handling logic based on drag & drop using a familiar paradigm for dragging controls onto a design surface for the UI design portion, and creating a new metaphor for event handling that we call Action Trees," Falk said. These Action Trees, he pointed out, can be used to create procedural responses to user actions, such as button clicks, data entry, page load, etc., that include all the common capabilities, such as if-then-else, loops, try/catch/throw exception handling, and more.