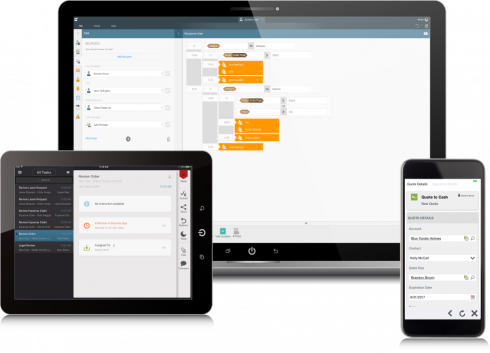 K2 has announced new features and functionality to its process automation platform. The latest release is designed to enable non-technical users to build business apps.
"In order for less-technical resources to be able to build technical solutions to business problems, we must make interacting with our platform, particularly in the building and design phase, very simple," said Olaf Wagner, K2 co-founder and senior vice president of product and engineering.
One of the features is an extension of the SmartAssist capability with new warning badges and infinite workflow loop detection. Warning badges inform an application builder to potential configuration problems in the workflow that need to be reviewed before deployment. Infinite workflow loop detection notifies the builder that the Workflow Designer has detected a loop in the design and configuration, which gives the builder the opportunity to fix the problem, the company explained.
"Most professional developers are able to debug issues in design and configuration on the fly, often with other tools they already use," said Wagner. "SmartAssist fills that gap for non-professional developers that need a little extra assistance as they're building. It not only provides warnings, but it also surfaces best-practice guidance that is displayed as part of the workflow design environment, ensuring that best practices are followed regardless of technical ability."
Other updates include improvements to the App Workspace and the App Wizard user interface. According to the company, this was intended to simplify the platform's experience across design and runtime. Navigation has been split between finished apps that are available for end-user and build environments. This will be where authorized citizen developers can access the App Wizard and SmartStarters to begin building an application.
In addition, the company has released an updated version of K2 Cloud and K2 Five. The updated version will include the features released to K2 Cloud since the launch last fall, on-premises. It will also include App Wizard.