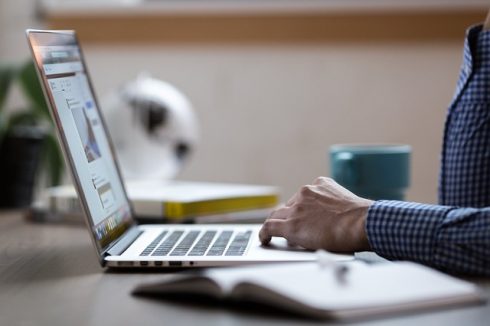 Mike Hughes, director of product marketing for OutSystems
The flexibility of OutSystems is unmatched in the industry. Using our visual development environment, organizations of all sizes accelerate their development timelines. Whether it's to bring legacy systems up-to-date or to develop new full-stack cross-platform mobile apps, our low-code platform and single-click deployment make it easy for our customers to transform business.
Low-code is a perfect choice for any organization with ambitious digital goals. Not all low-code platforms are ideal for all use cases, though. Some solutions billed as low-code are actually "no-code." Most may not require a working knowledge of programming languages, but they are limited, and eventually, the "citizen developers" who use them will hit a wall with what they can actually do with it.
On the other end are "low-code" solutions that really do require professional developers, if not for the actual development, then for deployment and maintenance. For any of these solutions to work where they aren't specifically designed to, the solution's core functionality has to change or additional services purchased to make it fit. Either way, it's additional cost and additional complexity. OutSystems sits in the low-code sweet spot, offering the simplicity of visual development that citizen developers need while being powerful enough that professional developers can build on our software and customize it however they want.
Related content: A guide to low code solutions 
Malcolm Ross, vice president of product at Appian
Appian is the ideal platform to unify and orchestrate the new world of work that includes emerging technologies like artificial intelligence, robotic process automation, and blockchain. Appian makes it easy for companies to integrate these complex technologies in the name of customer experience and operational excellence. Our technology can be used to write new apps from scratch, or to connect and enhance legacy applications already in place.
Appian provides customers with a professional services arm, expertise/positioning across industry, alignment of technology within industries, and strategic partnerships that help to execute the vision. Our software runs some of the most important processes at the world's best companies, like Barclays, Sprint, Merck, Aviva, and Dallas/Fort Worth International Airport.
Burley Kawasaki, executive vice president of products
Kony is the fastest growing, cloud-based digital application and enterprise mobility solutions company, and a recognized industry leader among low code and mobile application development platform (MADP) providers. Kony helps organizations of all sizes drive business ingenuity by rapidly transforming ideas into innovative and secure omnichannel applications. Built on the industry's leading digital platform,Kony provides the most innovative and secure omnichannel applications, with exceptional user experience and app design. Kony's cross-platform, low-code solution also empowers organizations to develop and manage their own apps to better engage with their customers, partners and employees. By seamlessly leveraging and connecting apps to all types of data sources and information, Kony also enables organizations to transform their business processes and gain valuable insight. Kony was named the first place winner in CTIA's MobITs Awards in the Mobile Applications, Development & Platforms category and included on the Inc. 500|5000 list of fastest growing private companies in America.
Related content: Low code development: It's not just for business users