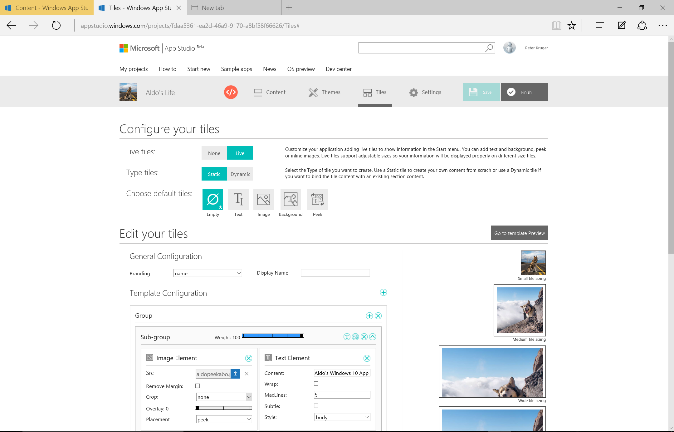 Microsoft wants everyone to get on board with Windows 10, and to do so it is allowing users to build universal Windows apps without any code. The company announced the Windows App Studio Windows 10 Store Support release with a number of features to build apps without programming.
"You've been thinking about building an app for a while now, you want share your interests with the world, but you just don't have enough time. And even if you did, where would you start?" the company wrote on its studio website. "The answer is Windows App Studio. A free, online app-creation tool that allows you to quickly build Windows and Windows Phone apps to publish, test, and share. Make changes, add content, and toggle between phone and tablet views to watch your app come alive."
With the Windows App Studio, users can preview their apps on a full-screen simulator, automatically create screenshots for the Windows 10 Store listing, manage apps in real time through the Windows App Studio Collection app, and create live tiles. In addition, the studio can generate a user's source code for Visual Studio if they want advanced programming features.
(Related: Users want more transparency for Windows 10)
Other features include advanced theme and icon editors, sideloading support for Windows 10 apps, UX improvements, Windows 10 IoT support, and Windows App Studio NuGet packages.
"As many of you already know, with Universal Windows apps, the same app can run on PCs, Mobile devices, and Raspberry Pi 2's and other IoT devices," the App Studio Support Team wrote in a post. "Windows Universal apps generated in Windows App Studio will share all of this great functionality, and they'll run on a wide range of devices."