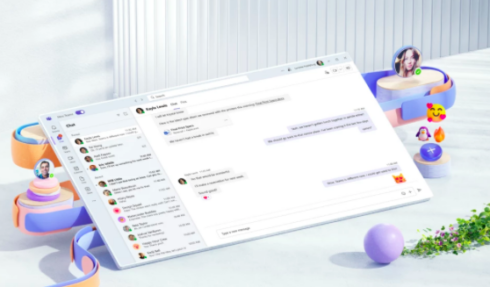 Microsoft recently announced the public preview of the new Microsoft Teams App for Windows in order to deliver up to two times faster performance while only using half of the memory.
The user experience has been improved so that it is easier to locate everything in one place. The company stated that these enhancements also work to build the foundation for Microsoft's AI-powered experiences, such as Copilot for Microsoft Teams.
In an effort to bring users heightened speed, Microsoft has made a ground-up investment to overhaul the platform to provide speed and performance improvements for data, network, chat, and video architecture.
Enhancements have also been made to the core experience of Teams that are geared at simplifying the way customers stay on top of notifications, search for information, manage messages, and organize channels. 
Furthermore, Microsoft has improved the Teams authentication model, synchronization, and notification system to offer users a more consistent experience. 
According to the company, it will also use AI to improve collaboration by providing users with the information needed so they can be up to speed on everything that happened prior to joining a meeting or chat. Additionally, the next-gen AI experiences provide users with answers to questions in the flow of discussion.
To learn more about the new Teams, read the blog post.