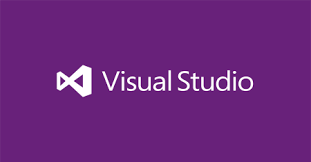 Microsoft has released the final feature preview of the upcoming Visual Studio 2017 release. VS 2017 15.6 is designed to give users 20 percent faster load times on average in .NET Core.  Those with large solutions of more than 30 projects will see the most gains in performance, according to the company. 
This update will also give a notification when extensions cause UI unresponsiveness, providing the user with the option of disabling that extension or future notifications.
In addition, the version also provides a limited preview of Visual Studio Live Share. Live Share provides real-time sharing in various tools. A full list of features can be found here.
HackerRank raises $30 million in Series C funding
HackerRank has raised $30 million in Series C funding to "accelerate its growth in the enterprise, expand and support its thriving and rapidly growing community of more than 3.4 million developers, and advance its data science research and development," the company said in a statement. 
The round was led by JMI Equity, and existing investors such as Khosla Ventures, Battery Ventures, Randstad Innovation Fund, and Chartline Capital Partners also participated, bringing the company's total funding to date to $58.2 million.
New integrations announced for New Relic Infrastructure
New Relic has announced new integrations for New Relic Infrastructure for services through AWS, Microsoft Azure, and the Google Cloud Platform. The integrations will allow customers to optimize their organization's resources and easily observe and analyze resources that are critical to application performance.
The company now offers more than 40 integrations to cloud services. In addition to these new integrations, customers will also be able to filter data by service type and region from cloud service providers. This will allow teams to focus their efforts on critical services.