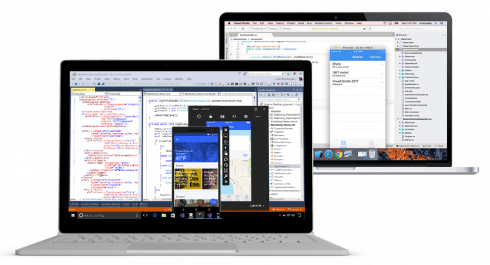 Microsoft revealed what's next for its suite of development tools with the announcement of Visual Studio 2019. VS 2019 will continue with the company's vision of making VS faster, more reliable, more productive, easier to use, and easier to get started with.
The company is just beginning the early planning phases of the release, but says developers can expect improved refactoring, navigation, bugging capabilities, faster solution load, and faster builds.
"But also expect us to continue to explore how connected capabilities like Live Share can enable developers to collaborate in real time from across the world and how we can make cloud scenarios like working with online source repositories more seamless. Expect us to push the boundaries of individual and team productivity with capabilities like IntelliCode, where Visual Studio can use Azure to train and deliver AI-powered assistance into the IDE," John Montgomery, director of program management for Visual Studio, wrote in a post.
According to Montgomery, Microsoft aimed to make the release of VS 2017 the most accessible release ever. With VS 2019, the team will continue to make it simple for developers by ensuring no major operating system upgrades. VS 2019 previews will be installed side by side with VS 2017, he explained.
"As for timing of the next release, we'll say more in the coming months, but be assured we want to deliver Visual Studio 2019 quickly and iteratively. We've learned a lot from the cadence we've used with Visual Studio 2017, and one of the biggest things we have learned is that we can do a lot of good work if we focus on continually delivering and listening to your feedback," Montgomery wrote.
The Visual Studio roadmap is available here.