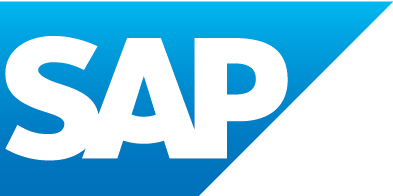 SAP yesterday introduced HANA Vora: a new in-memory query engine for Apache Spark. This new engine allows analysis to be undertaken in a more interactive and iterative manner. The new engine will be available to customers later this month.
Quentin Clark, CTO and member of the Global Managing Board of SAP, explained the goals of Vora. "Our mission at SAP is to empower businesses to lead the digital transformation in their industry," he said.
(Related: IBM's own Spark contribution)
"In order to succeed in this digital transformation, companies need a platform that enables real-time business, delivers business agility, is able to scale and provides contextual awareness in a hyper-connected world. With the introduction of SAP HANA Vora and the planned new capabilities in SAP HANA Cloud Platform, we aim to enable our customers to become leaders in the digital economy."
Those new capabilities he mentioned expand the capabilities of the SAP HANA Cloud Platform to new technologies. Chief among these is the Internet of Things. Later this month, it will offer device management, device data connectivity and bi-directional device data synchronization services, enabling developers to build their IoT applications inside SAP's platform.
The SAP HANA Cloud Platform will also be adding new work patterns for its SAP Jam social software platform. This will include more in-context information for workers and a preview of SAP's gamification service.
Mobile applications built on HANA will also be more secure when the platform enhancements SAP announced arrive later this month. SAP Mobile Secure solutions are becoming a part of the platform, bringing with it management tools and security infrastructure for both applications and devices.
Darrin Whitney, CIO of GENBAND (a real-time communications software provider), said that HANA has helped his firm cope with acquisitions and a growing portfolio of software. "To continually improve customer experience and our own internal productivity processes, GENBAND chose SAP HANA Cloud Platform to help personalize our customer and partner experience," he said.
"With SAP HANA Cloud Platform, we improved service desk operations to meet and exceed service-level agreements, reduced licensing fees and operational costs. SAP HANA Cloud Platform has definitely met our expectations."
Aziz Safa, vice president and general manager of Intel IT enterprise applications and application strategy, said, "As part of our Big Data initiative, we currently have Hadoop and SAP HANA deployed in our enterprise IT landscape to help manage large unstructured data sets. One of the key requirements for us is to have better analyses of Big Data, but mining these large datasets for contextual information in Hadoop is a challenge. SAP HANA Vora will provide us with the capability to conduct OLAP processing directly on these large, rich datasets all in memory and stored in Hadoop. This will allow us to extract contextual information, and then push those valuable insights back to our business."