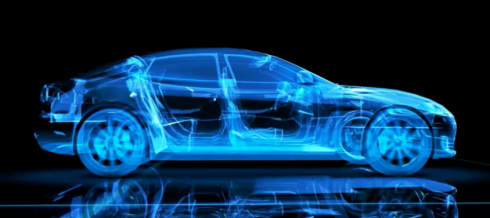 BlackBerry is releasing a new cybersecurity software solution. BlackBerry CEO and Executive Chairman and CEO, John Chen, presented BlackBerry Jarvis in a keynote address at the North American International Automotive Show. Starting off, Jarvis will be marked to the automotive industry, and become applicable to other industry other industry segments such as healthcare, industrial automation, aerospace, and defense.
"Connected and autonomous vehicles require some of the most complex software ever developed, creating a significant challenge for automakers who must ensure the code complies with industry and manufacturer-specific standards while simultaneously battle-hardening a very large and tempting attack surface for cybercriminals," said Chen. "Jarvis is a game-changer for OEMs because for the first time they have a complete, consistent, and near real-time view into the security posture of a vehicle's entire code base along with the insights and deep learning needed to predict and fix vulnerabilities, ensure compliance, and remain a step ahead of bad actors."
MicroStrategy announces new data connectors
MicroStrategy has announced the availability of new connectors powered by Cloud Elements to data discovery vendors. The connectors are available as part of a recent partnership between the two companies. The vendors include Microsoft Power BI, Qlik Technologies, and Tableau Software. The new connectors provide a more open and powerful analytics ecosystem as it enables business users of different discovery tools to their MicroStrategy systems.   
"We see business users buying data discovery tools just like they purchase a commodity on Amazon," added Tim Lang, senior executive vice president and chief technology officer, MicroStrategy Incorporated. "While they can begin a conversation about their data, these conversations all too often turn into dead ends because no one can trust all of the different answers that come from having multiple applications and data silos. With these new MicroStrategy connectors, users can keep using their data discovery tools and fully leverage MicroStrategy 10 to get one version of the truth, in a more secure, scalable, and governed environment."
Linux Foundation announces a new training course for administering Linux on Azure
The Linux Foundation has announced a new training course called LFS205 – Administering Linux on Azure. The course will go over advanced Linux features, managing containers, deploying VMs in Azure, and monitoring and troubleshooting Linux in Azure.
"With over 40 percent of VMs on Azure now Linux, we are working closely with The Linux Foundation on a Linux on Azure course to make sure customers currently using Linux on Azure–and those who want to–have the tools and knowledge they need to run their enterprise workloads on our cloud," said John Gossman, distinguished engineer for Microsoft Azure and board member of the Linux Foundation. "We look forward to continued collaboration with The Linux Foundation to continue to deliver trainings to make customers' lives easier."
Amazon announces Go support for AWS Lambda
Amazon has announced Go support for AWS Lambda. Developers can easily get started with this new addition by using AWS CodeStar. The company also announced new project templates for Go running on AWS Lambda.
"Support for Go has been a much-requested feature in Lambda and we are excited to be able to bring it to you," Paul Maddox, specialist solutions architect at AWS, wrote in a post.