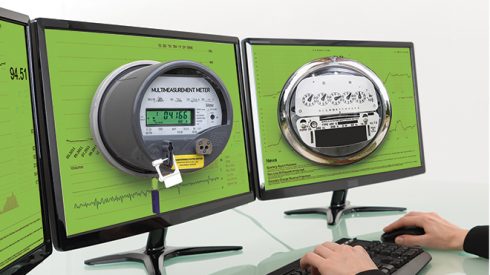 Subscription- and usage-based pricing are all the rage these days. So how are companies becoming even more creative in their software pricing and licensing? Although a lot of innovation is starting to happen, much more appears to be in store over the next couple of years.
ISVs such as Siemens are already charging on the basis of features used. Amazon AWS charges for data storage and transfer on the basis of gigabytes. Many other models are emerging too, ranging from outcome-based pricing to the binding of software to virtual machines. Upheavals are even spilling over to the open-source community.
Goodbye to perpetual licenses, hello to new models
One model we're already seeing less of though, is the perpetual software license, once the dominant license in the software industry. In a recent  study by Constellation Research, published by Flexera, less than half of software vendors, or 43 percent, said that perpetual licenses currently account for more than half of their revenues.
Also, over the next two years, ISVs expect to change their licensing models to generate more revenue, grow more competitive, and better their relationships with customers, with 43 percent citing moves to the cloud, 46 percent mentioning SaaS, 47 percent naming virtualization, and 55 percent pointing to mobile technologies.
Many enterprise customers today are deploying usage analytics and asset management tools to find out which features they're actually using, to what extent, and in which operating environments and geographic locations.
However, shelfware isn't going away yet, nor is licensing management. Microsoft, IBM, and hordes of other ISVs continue to use licensing enforcement tools to fend off software piracy and other violations. Enterprises use licensing management software to keep track of their licenses and avoid infractions. said Colin Earl, CEO at Agiloft, makers of agile business software.
As some see it, though, newer subscription-based pricing models really aren't more innovative than perpetual licenses or multi-year enterprise license. All of these pricing models are still based on increments of time, suggested Dave Abramson, CTO at qrvey.com, a no-code solutions company.
Subscription-based models let customers pay out on a monthly, weekly, daily or quarterly basis, for example, instead of making multiyear investments all at once.
Yet it's crystal clear that models like Microsoft's Office 365 still involve contractual agreements, and customers can't just pay for those features – or even for single applications – that they want. A small business interested only in Microsoft Word, and not in Excel or PowerPoint, might be better off to purchase Word as shelfware than to invest in Office 365 online suites, to the tune of at least $10.95 monthly for a 12-month contract.
Subscription-based pricing isn't necessarily best suited to all vendors, either. In implementing Revulytics' usage analytics tools, for example, one software company found that customers tended to use the product intensively for two or three months in connection with a specific project, and then to stop using it entirely until another project comes along. The company decided not to move to subscription-based pricing, concluding that users would unsubscribe after each project ended.
Usage-based licensing under way
Usage-based licensing models can be implemented in SaaS and pure-play cloud environments as well as on-premises and with embedded software. Often, customers pay just for the features they need. For example, Siemens Energy Automation worked with monetization specialist Gemalto to arrive at a new licensing model after repeated requests from various customers for the ability to either turn on or turn off certain features in its software.
Other new approaches are based on a pay-per-use model. For instance, if a given application is viewed as valuable by a customer, but is only used occasionally, the enterprise might agree to pay a set fee for using the app 10 times, noted Dave DeMilo, principal consultant, Gemalto Software License Professional Services.
Depending on how the ISV configures the pricing model, the vendor might shut off access to the app after the first 10 times until payment is re-upped. Alternatively, the customer might need to pay a higher, non-discounted fee after the first 10 times of use are done.
Embedded software that comes with medical equipment such as MRI machines can also get charged on a pay-per-use basis, DeMilo noted.
Nicole Segerer, team manager in product management at Flexera, foresees the prospect of usage-based pricing in still-emerging Internet of Things (IoT) apps, with fees per transaction low enough to qualify as micropayments.
Also known as utilization- or consumption-based pricing, usage-based pricing typically involves some type of metering, Vendors can also track and license software based on criteria such as the number of API calls made, the amount of storage and transfer used, or the number of emails sent, Abramson explained. As part of its multifaceted licensing model, Amazon AWS charges on a per gigabyte basis for data storage and transfer.
Unearth, a specialist in software for the construction industry, is experimenting with two pricing models, one of them usage-based.
"One of the initial pricing plans we're testing involves charging by project layer. Layers are a unique feature of our software, and depending on the size of a project, a customer will have more or less layers to place on top of their project maps," said Brian Saab, CEO.
"However, we're also testing a simpler plan: charging a low introductory rate to help new customers get going fast on a pilot project so they can quickly see our value.  As they become convinced of our capabilities and ROI we grow with that account by offering more usage, namely around adding more of their people (users) to the platform."
In Saab's view, SaaS vendors have a choice of two main approaches to monetization. One is to adopt premium pricing for "skimming off the top," identifying the "cream of the crop" in terms of customers who will adopt new technology without price sensitivity. The other is to use value pricing for high market penetration. "With market penetration, you find a price that gets lots of adoption fast, and then you'll typically raise pricing down the road once you've proven your value," he advised.
Outcome-based pricing, on the other hand, is in an early stage of infancy. This model assumes that customers will pay a premium for technology when it delivers something they really want. One component that sometimes shows up in licensing contracts is that the provider will be paid extra for on-time delivery if the customer has a mission-critical deadline.
Beyond licensing models for cloud environments and SaaS apps, vendors are also planning licensing changes in the areas of virtualization and mobile technology, according to the study by Constellation Research. Licensing issues, though, can get confusing in virtualized environments. In order to protect vendors' software from copying and duplication, Gemalto has developed a licensing model that binds the software to a single virtual machine.
Mobile developers already monetizing
Meanwhile, mobile ISVs have been arriving at their own pricing models through licenses posted on Google Play and Apple's iTunes. Google Play, for example, offers a licensing service that allows the developer to enforce licensing policies for the app. The service is mainly intended for developers of paid apps who want to make sure that a current user has paid. If necessary, the service can also apply custom constraints based on the developer's licensing status, such as restricting the use of an app to a specific device.
Typically in these environments, though, mobile developers only charge a few dollars in licensing fees. Many, especially in the gaming industry, are monetizing their software through in-app purchases, and it will be interesting to see how this pricing model might apply to enterprise software.
Mobile app developers are also pursuing monetization by starting  to "white label" their software, licensing their underlying technologies to other vendors, who may tweak the apps and perhaps sell ads while adhering to the developer's licensing requirements.
Open source licensing is intricate
Open-source software actually has a licensing environment that's better established at this point than that of commercial software. The Open Standards Institute (OSI) recognizes 10 types of open-source software licenses. Depending on the type of license, in many cases, commercial developers pass along the source code for free, while charging for extra features, add-ons, and/or maintenance and support services, Abramson observed.
Consequently, some commercial software used in enterprise environments contains open-source components. In response, Flexera released an asset management solution specifically designed to help customers determine whether they are using any open-source software and, if so, whether they are in licensing compliance, said Ed Rossi, VP of product management at Flexera.
Shakeups in commercial software licensing, however, could be spilling over into open-source development. A company called Cockroach Labs has developed a database that competes with the likes of Oracle, Postgre, and SQL Server, along with an accompanying license known as the Cockroach Community License (CCL). Customers are asked to follow an "honor system." In registering to use the software, they are agreeing to abide by the CCL.
"The CCL is very similar to the Apache license (APL2). In fact, the CCL was derived directly from the APL2 in order to make understanding it straightforward. The primary difference is that the CCL withholds the free redistribution right, meaning that features licensed with the CCL can only be resold or given away by Cockroach Labs. Even though we provide the full source code for CCL features, this technically means that they are not open source, according to the official definition," said Spencer Kimball, CEO of Cockroach Labs.
The CCL allows Cockroach to sell an enterprise version of CockroachDB while still providing the source code for users and contributors to learn from, augment, or debug as necessary, according to Kimball.
"What's particularly interesting about this model is how it acts to protect our business from competitors who might otherwise resell our product without any revenue-sharing agreement. Because all of the source code, both APL2 and CCL, is in the same GitHub repository, we only need to maintain and test one product. If a competitor intends to resell CockroachDB with their own versions of our enterprise features, they must fork our code base to reimplement the enterprise features, and then must maintain that fork indefinitely – an unenviable task."
So far, response to the "honor system" has been positive, among large enterprises and startups alike, according to Saab. "CockroachDB is an OLTP database meant for mission-critical workloads, which means that the level of support provided by the enterprise license is a must for any company with valuable data in production. What's been surprising is that even startups have demonstrated a high level of regard for the terms of the license, in some cases bringing up concerns over the potential costs as they scale. The good news is we're creating a new free tier for startups that provides access to all enterprise features, but with a more basic support model," he said.
There are few things for certain in the land of software licensing right now, but one of them is that, after years of living mostly with the perpetual software license, we're heading for a lot of changes. Which monetization efforts will succeed best will play out in time.