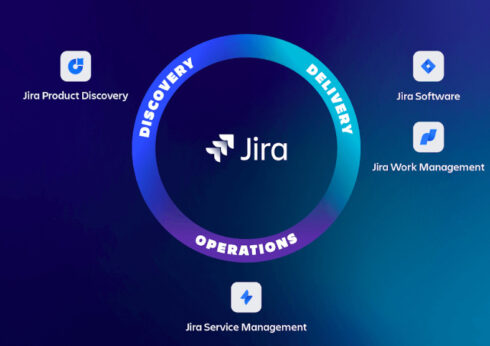 Atlassian today fleshed out its Jira suite with a new product – Jira Product Discovery – and the availability of other tools designed to more fully bring together all of the roles that are part of  software development creation and delivery.
At its first DevOps-focused event – Unleash – today in Berlin, the company unveiled Jira Product Discovery. The company also announced the free integration of its Jira Work Management tool into Jira Software, and a new slant on its Jira Worfklow Templates – now designed by customers. According to Atlassian's Agile solutions head of product Megan Cook, the integrations with the Jira Software suite helps organizations ideate, prioritize and jumpstart their efforts to deliver software that will make a real impact on the software's users.
Jira Product Discovery, which is available today in a open beta for which customers can sign up today, was created to help organizations identify which new product features to build, based on research, customer feedback and internal prioritization. Cook pointed out that this traditionally has been an unstructured effort. "Software teams have efficient processes in place for building the software and managing it once it's out there, and dealing with incidents," she said. "But when it comes to discovery, that's often been a bit of a black box."
So decisions on what to build often are made in a vacuum, or driven by what Cook called "the loudest voice in the room," rather than being about the outcomes the company needs to drive.
The interested parties – developers, product managers, marketers, executives – come into the room with their spreadsheets, backlogs, mental notes and emails, and debate and discuss and prioritize features together. 
But Atlassian believes it's critical for all these teams to get aligned before any code gets written, to help ensure what will be built will achieve the organization's goals.
Jira Product Discovery provides a dashboard into which all the ideas for a product can be viewed, and each idea is matched to a business outcome. It also can help with prioritization, based on data such as strategic value, user impact and more. "You can define anything that's important to the team.. and the team can actually see which goal this [feature] is supposed to hit, how much impact to the users, and what does it rank in terms of advancing as a strategy?," Cook explained. 
Because Jira Product Discovery brings transparency to the decision-making, all the roles around development can contribute to the product, each with their own diverse ideas. This, Cook noted, connects what was invisible about product development to the rest of the business, giving all stakeholders a view of all the ideas as well as the ability to rank the value of each, which leads to better decisions and better outcomes for the company. "So product managers can gather their team, they can set the impact and effort scores for each idea to see what will drive impact for the customer and the business," she said.
When a product plan is agreed upon, this can all be connected back into the epics, projects and boards of Jira Software, so teams can build sprints or launch plans to achieve the goals they want to reach, Cook said.
Expected to be generally available within three months, Jira Product Discovery will be free for up to three creators, and above that it'll be USD$10 a month per creator. 
Jira Work Management, a tool Cook described as "a project management tool for business users," is now integrated into Jira Software, and is free for those customers until March 2024. The tool, which became generally available in April 2021, empowers organizations to plan, track and manage their work across the business and technical teams. 
According to the company's announcement, "by utilizing both Jira Software and Jira Work Management, collaboration is streamlined, so businesses can ship features and market them while always staying in sync. Teams can visualize collaboration across development and business teams with cross-project dashboards and reporting or connect disparate tools together through first- and third-party integrations in the Atlassian ecosystem."
Finally, released in Jira Workflow Templates today are custom workflows that, the company said, "take industry-leading best practices and turn them into templates, making it easy to swipe their playbooks, for free." Jira templates are free for the entire Jira suite. "Every team can quickly get started managing their projects with Atlassian's cloud products and partner integrations — many of which are built natively into our templates," the company wrote.