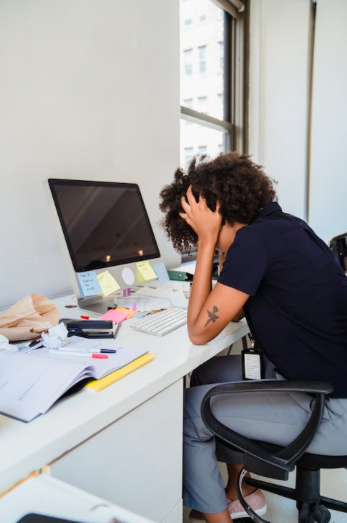 According to the 12th annual Aflac WorkForces Report, which includes survey data culled from thousands of employers and employees, nearly 60% of U.S. workers are at least moderately burned out. This figure equals levels found at the height of the pandemic. Further, over half of employers believe that employee mental health issues had an adverse impact on their business during the previous year. 
The IT realm has been particularly affected. A recent Robert Half survey showed those in technology are the second most likely employee group to report a rise in burnout. In VMware's Global Incident Response Threat Report, over half of security pros alone revealed they experienced symptoms of extreme stress or burnout, so much so that 65% considered leaving their positions. 
Yet, these numbers tell only part of the story for IT. The U.S. Bureau of Labor Statistics projects a 15% rise in computer and IT jobs by 2031, far outpacing all other occupations. However, research by Nash Squared shows 70% of digital leaders worldwide already feel they can't keep pace with technology trends; not only do they lack skilled workers, they lose over 10% of their teams annually. 
So herein lies the core of the issue: People are leaving jobs or there are reductions in force. The people who remain have to pick up the extra workload. The business demands are still high, especially given the need to adapt to our macroeconomic conditions and technology changes. And IT leaders are challenged to relieve the pressure on their teams. As the following shows, the key to successful management could simply be to cultivate an environment that leans into practices such as mindfulness, creativity and unstructured time. 
Find your ground
The World Health Organization defines burnout as an occupational phenomenon brought about by "chronic workplace stress that has not been successfully managed." Unchecked burnout stifles creativity, productivity and problem-solving. It's important to recognize how you react to external pressures and if you are truly burning out. 
How do you recognize burnout? To begin, take stock of external factors, for instance, if you're resistant or cynical rather than excited about new challenges. Do you tense up more than you used to during presentations? See if you're avoiding superiors or meetings because you're feeling anxious. These are all signs that you, or your staff, could be on the road to burning out. 
If this does sound like you, it's really important to speak with your leadership about it. Think about how, as an IT professional, you conduct root cause analysis – point the process towards yourself to understand burnout beyond just the symptoms. This can bring about a new way of thinking, one that recognizes and accepts your reactions, even as you are committed to carrying out tasks. It's a healthier approach and one that can help you find a solution to the stress.
Step back to step it up
Teams that repeatedly focus on the same processes and problems have a tough time generating creative solutions that can really advance a company. That said, IT leaders should require their employees to regularly step back from their daily tasks, replacing it with unstructured time to contemplate possible new approaches.
When stressed, the brain instinctively wants to resolve the issue at hand and move on as quickly as possible, and this is particularly true when it comes to business pressures. Employees with a full pipeline of projects experience this often, subjecting their minds and bodies to continued stress. Not only does this undercut out-of-the-box thinking, it creates an environment where burnout can flourish. 
In short, allowing employees to take a step back could enable your team to drastically step up its performance.
Creativity at scale
Nurturing creativity facilitates agility and innovation, benefitting both the company and employee. To make this approach work, creativity needs to become an institutional value, not just an individual skill. 
To this end, leadership should be responsible for cultivating an environment that encourages freeform ideas, education and collaboration. This is particularly necessary for effective problem-solving. As this occurs, employees will gain greater understanding and experience, while building shared team capabilities to solve challenges that are even more complex. Raising creative mindsets in this way can drive innovation across an organization.
Greater gains with fewer steps
IT leaders that lack staff and are mired in putting out fires might roll their eyes when they hear about creative time. They may think unstructured time, while nice, is frivolous in a business context. Instead, they should consider the serious downsides of driving teams at full-throttle, day in and day out. Limiting free thinking and opportunities to take risks impedes creative solutions, which is vital for addressing ongoing problems that take a toll on resources and people. 
The current talent constraints alone, and future demands, should make everyone more attuned to the increased business vulnerability caused by burnout. The fact is, the more a team can focus on improvement measures, the greater the chance of eliminating constant issues and streamlining processes. After all, what could be more productive and efficient than accomplishing more with fewer steps?