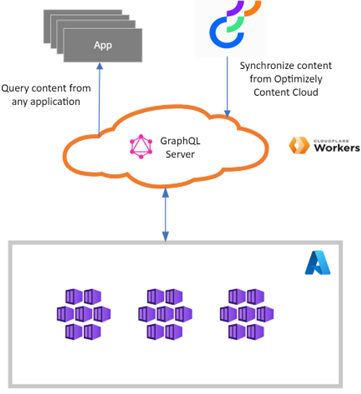 The content management system (CMS) provider Optimizely has announced the release of its Content Graph service, which will make it easier for developers to deliver content within their applications. This was first introduced in beta last year and is now generally available to all CMS customers. 
Content Graph acts as an on-demand content library to seamlessly deliver content across different platforms, channels, and devices, and uses the query language GraphQL to fetch content. 
"We love GraphQL and its ability to be specific and prevent over-fetching of content, strongly typed and self-documenting schema, and the wealth of clients available for a plethora of modern JavaScript frameworks. Therefore, we've created this new service based on GraphQL to provide the flexibility to deliver content to any touchpoint, ensure users can find the content they're interested in and relevant to them, and accomplish all this in a way that maintains a fast and responsive user experience," John Håkansson, VP of product at Optimizely, wrote in a blog post announcing the beta last year. 
It offers search and full text indexing and a universal API layer to integrate with all Optimizely products. 
Content Graph is an update to Optimizely's CMS, adding to it the abilities to repurpose content, provide customized search experiences, and create interesting content blocks. 
According to Optimizely, this addition bolsters its existing headless CMS capabilities. Headless CMSs enable even those with little technical expertise to interact with a CMS, such as marketers, due to its friendly and intuitive interface. 
"Optimizely is unique in that we deliver a composable CMS that can be configured around organizational-specific needs," said Rupali Jain, chief product officer at Optimizely. "While many customers – particularly those whose dominant digital channel remains their website – only need a traditional CMS, larger, more digitally mature companies that run many different digital channels have an increasing need for more diverse experiences. Our approach offers the best of both worlds, as customers can leverage the benefits within a user-friendly interface of traditional CMS while enabling the flexibility and efficiency of headless."