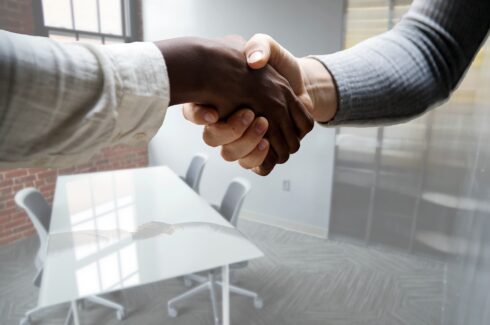 Several major technology companies have undergone personnel changes over the course of the last month. Here is a roundup of what we consider to be some of the biggest role changes in the month of October: 
Chris Meserole appointed first director of the Frontier Model Forum
Earlier this year, Anthropic, Google, Microsoft, and OpenAI formed the Frontier Model Forum, an organization dedicated to safely and responsibly developing frontier AI models. In October the organization announced its first director will be Chris Meserole. 
He was previously director of the AI and Emerging Technology Initiative at the Brookings Institution, a research institute for public policy. His past research has been featured in publications such as the New Yorker, The New York Times, Foreign Affairs, Foreign Policy, and Wired. 
BlackBerry CEO John Chen to retire
Chen's retirement is effective on November 4, 2023, and Richard (Dick) Lynch will serve as the interim CEO while a replacement is found, and will also be Chen's successor as chair of the board. Lynch has been on the board of the company since 2013 and Chen has been CEO since then too. 
"Today I announced, with a very heavy heart, that I am retiring from BlackBerry, on November 4, 2023, now that the Company's future has been stabilized," Chen wrote in a memo to employees. "You may have heard the story before of how Prem Watsa forced me out of retirement in 2013 with a plea to save BlackBerry, an iconic company beloved to many people including me. How could I say no? I joined BlackBerry with three key priorities. First, to ensure BlackBerry's survival by repairing its financial health as the Company was just days away from potential bankruptcy at the time. Second, to establish a new strategy and line up the Company's capabilities to deliver on that strategy. Third, to set the Company up for long-term growth. Now that each of these priorities has been achieved, the time seems right for me to leave.
Hanneke Faber joins Logitech as new CEO
Faber is coming to Logitech after gaining 30 years of experience across a variety of industries. Previously, she led the nutrition business at Unilever for six years, and prior to that she held leadership roles at Ahold Delhaize and Procter & Gamble. 
She is also on the board of directors at Tapestry Inc, which is the parent company of Coach, Kate Spade New York, and Stuart Weitzman, and was recognized in 2021 by Fortune magazine as an influential international woman in business. 
She will initially join Logitech at the company's headquarters in Switzerland, beginning December 1st, before moving to Silicon Valley sometime next year. 
"Hanneke will continue to drive the innovation Logitech is known for, and advance the company's unique culture, to unlock Logitech's full potential for long-term growth and increased value for all our stakeholders," said Wendy Becker, chairperson of the board for Logitech. "Her passion and strategic vision will lead Logitech into our next chapter."
Abhishek Singh joins Elastic as general manager for Observability
In this new role, he will oversee Elastic Observability and be responsible for bringing forward delivery of new advancements like the Elastic AI Assistant for Observability.
Previously he was vice president of product at Datadog, and before that he held leadership roles at AWS, BlackRock, and Webscan. While at AWS, Singh was the general manager of AWS X-Ray, which is also an observability solution. 
"I've been impressed by Elastic's innovative use of generative AI which allows an organization to use their proprietary data for context awareness that leads to more accurate solutions," said Singh. "I look forward to working with Elastic to help enterprises break down silos by bringing together infrastructure, application, user, and business telemetry for end-to-end observability on a single AI-powered platform."
Microsoft appoints Takeshi Numoto as executive vice president and chief marketing officer
Numoto will step into the role to replace Chris Capossela, who is leaving the company after 32 years. Numoto has worked at Microsoft for over two decades, most recently in the Commercial Chief Marketing Officer role. 
Yusuf Mehdi will be stepping into Numoto's old role, and will continue to lead the Search, Ad, & News, and Devices & Creativity Customer Solution Areas. 
"Takeshi has been at the heart of our Cloud transformation, he's a fantastic systems thinker who works end-to-end across all functions from engineering to finance to operations to sales, and he's built a great team of marketing leaders," said Satya Nadella, CEO of Microsoft. "I'm thrilled for him to step into the CMO role for Microsoft and drive our vision forward.