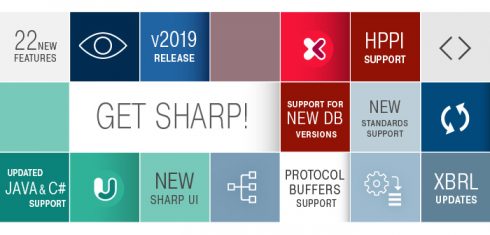 Altova has announced MissionKit Version 2019. The new release adds a newly redesigned UI that provides support for high-PPI monitors, support for data mapping of Protocol Buffers in MapForce, new standards support, and a new add-in for Excel called Altova Solvency II XBRL.
"To support developers working on high-res displays, we have given XMLSpy and UModel an extensive UI revamp," said Alexander Falk, CEO and president of Altova. "These UIs are now beautifully sharp on high-PPI screens of all sizes, as they now take full advantage of the higher resolution to render all graphics with a lot more precision and detail. This is especially clear when taking advantage of the graphical views for working with XML Schema, WSDL documents, and UML diagrams."
European Commission approves Microsoft's acquisition of GitHub
The European Commission has officially approved Microsoft's acquisition of GitHub. According to a press release, the Commission has concluded that competition in relevant markets will still continue after the acquisition and that Microsoft has "no incentive to undermine the open nature of GitHub's platform."
Linux 4.19 is now available
Linux 4.19 has been released, and is the largest release of the last three releases. According to an email sent by major Linux kernel developer Greg Kroah-Hartman, this release will be a "Long Term" kernel that will be maintained for a few years.
This also marks the first release since Linus Torvalds announced he was taking a break from Linux. Kroah-Hartman emphasized the importance of the community not fighting with itself, and encouraged all Linux developers to "take a day or two off, rest, relax with friends by sharing a meal, recharge, and then get back to work, to help continue to create a system that the world has never seen the likes of, together." Torvalds is expected to take back over after this release Kroah-Hartman wrote, "Linus, I'm handing the kernel tree back to you."
Pulumi receives $15 million in Series A funding
Pulumi has received $15 million in Series A funding and has announced the release of its SaaS offering. The new funding will help the company accelerate growth and adoption of its cloud-native development platform.
The funding was led by Madrona Venture Group, with participation from Tola Capital. Sheila Gulati, managing director of Tola Capital will join Pulumi's board of directors, along with S. Somasegar, managing director of Madrona Venture Group.