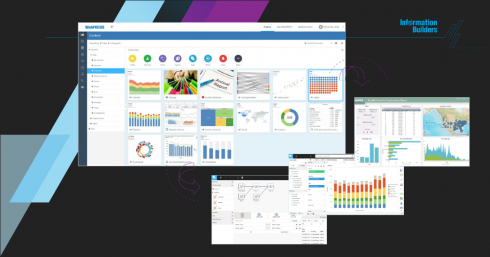 Information Builders has announced the launch of its New WebFOCUS business intelligence and analytics platform. According to the company, the platform combines ease of use with scalability.
New WebFOCUS includes a responsive user interface with intuitive workflows that can be used to automate and simplify complex business processes. It integrates with a number of data science functions and enables users to collaborate and leverage each other's analytics.
It also features data management capabilities such as a data prep wizard; data write-back functions; big data adapters for Amazon Redshift, Google BigQuery, and MariaDB; and a new tool for sensitivity modeling and what-if analysis.
Google Photos Library API now generally available
Google has made the Google Photos Library API generally available after a successful developer preview. Developers will be able to use the REST API to help people connect, upload, and share photos from within applications. Google is also launching client libraries in multiple languages in order to help developers get started.
Developers will also be able to incorporate machine learning within their applications to implement features such as smart filters to include or exclude certain types of photos and videos.
New Relic developer program launches
New Relic has launched a new developer program to help customers and partners by offering them resources and tools that will allow them to do more with their data.
The New Relic developer program include a definitive guide to discovering New Relic's APIs, SDKs, repos, and other resources; new ways to access cloud integration and New Relic Query Language data; and expanded coverage for polyglot application environments.
Qualcomm Snapdragon Wear 3100 Platform now available
Qualcomm has released the Qualcomm Snapdragon Wear 3100 Platform for smartwatches. According to the company, the platform is built on a ultra-low power system architecture that offers an interactive mode, personalized experiences, and extended battery life.
It contains a new co-processor, the Qualcomm QCC1110, which is optimized for low power operation, as well as a new wearable power management system that uses a DSP framework to support sensor processing in an open execution environment.