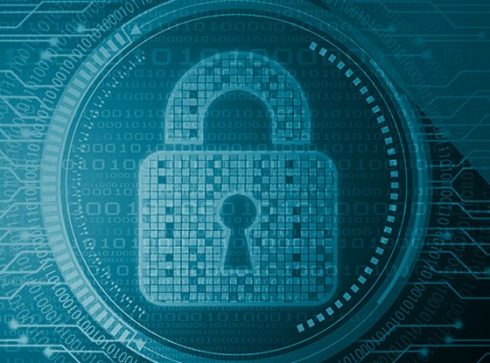 After a successful early-adopter phase, Oracle has announced its Oracle Blockchain Cloud Service is now generally available. The service is a platform for developing digital blockchain networks with hooks into Oracle's PaaS and SaaS cloud and on-premises applications.
"Oracle Blockchain Cloud Service provides customers with a development platform to build their own networks, and to quickly integrate with Oracle SaaS and third-party applications they already use, as well as other blockchain networks and Oracle PaaS services," the company wrote in the announcement. "It also enables users to provision blockchain networks, join other organizations, and deploy and run smart contracts to update and query the ledger. Oracle's blockchain platform leverages the company's decades of experience across industries and its extensive partner ecosystem to reliably share and conduct trusted transactions with suppliers, banks, and other trade partners through blockchain."
McAfee launches McAfee MVISION
McAfee is launching a new enterprise security portfolio to provide a flexible defense system in today's modern device operating system and cloud world. MVISION will feature MVISION ePO, MVISION Endpoint and MVISION Mobile.
MVISION ePO is a SaaS solution that includes a task-oriented security workspace,  and private ePO deployed in AWS. MVISION Endpoint is designed to manage and extend security built into Windows 10. MVISION Mobile provides visibility and threat defense for iOS and Android devices.
"To overcome the complexity created by too many device types, security products, and consoles, things must get simpler and the directional approach to security must shift. Modern device security needs to defend the entire digital terrain while understanding the risks at play," said Raja Patel, vice president and general manager, Corporate Security Products, McAfee. "This first wave of McAfee's MVISION technology portfolio provides businesses with an elevated management perspective where security administrators can more easily defend their devices and fight cyber-adversaries in a cohesive and simplified manner."
Adobe ColdFusion 2018
Adobe announced the latest release of its web app development solution for CFML. The 2018 release of ColdFusion features a performance monitoring toolset, a standalone server and a new auto lockdown installer to increase security.
"The enormous digital transformation that we are witnessing around us has made it an absolute necessity for organizations to quickly adapt to changing market developments," said Tridib Roy Chowdhury, senior director of products, print and publishing for Adobe. "A secure platform, that is not only productive but also one that performs and scales well under variable demands, will lie at the heart of digital transformations happening in all organizations. The new features of Adobe ColdFusion platform provide our users, the much-needed tools and capabilities to handle the pace and scale of such a transformation"
Anaconda Enterprise 5.2 now available
Python data science platform provider announced the latest release of Anaconda Enterprise. Version 5.2 features capabilities for NVIDIA GPU, machine learning and cloud-native model management.
"Data scientists require their AI models to be deployed into production to propel their organizations forward. However, world-class machine learning requires petaflop-scale model training, made economically viable by GPUs, and automated deployment into production IT environments," said Mathew Lodge, SVP of products and marketing, Anaconda Inc. "With Anaconda Enterprise 5.2, we're enabling those within the enterprise to train models on the full data set at scale, including scheduling to make effective use of GPUs, and then deploy to production with one click. All without having to become an expert in containers, DevOps and Kubernetes."