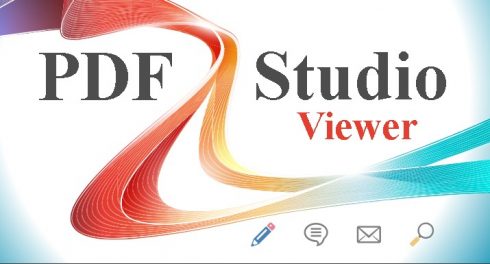 Qoppa has announced PDF Studio Viewer 2018 with new annotation and form filling capabilities. PDF Studio Viewer is the company's PDF reader for Windows, macOS and Linux. In addition, the company adding new features for reviewing and marking up PDF documents such as sticky notes, typewriter, text box, callout, shape and text markup annotations.
Other features include the ability to fill and save interactive forms, support for JavaScript for fields calculations, validation and formatting, and the ability to validate digital signatures.
This latest version 2018 really opens up new possibilities for end-users and professionals on all operating systems, but specifically on macOS and Linux, where many existing PDF applications derive from the same technology and have limited support for advanced PDF functions, the company wrote in an announcement.
Dynamsoft Barcode Reader SDK 6.2
Dynamsoft's barcode solution has been updated to version 6.2 with new algorithm updates, continuous improvements, decoding accuracy and overall performance.
Updates include:
Improved mis-reading rates for 1D barcodes
Improve performance for reading multiple barcodes
Updates to the Linux, iOS and Android versions
"With the SDK, end users can decode barcodes from various image file formats (BMP, JPG, PNG, and TIFF) and PDF. This includes from device-independent bitmap (DIB) formats which can be obtained from cameras or scanners," the company wrote in an announcement.
Aspose introduces Aspose.EPS for .NET
Aspose is expanding its product families with Aspose.EPS. The new product family will launch starting with Aspose.EPS for .NET, an API aimed at performing conversion operations such as EPS/PS to PDF.
"Like other .NET libraries offered by Aspose, Aspose.EPS for .NET will be available over NuGet Gallery as well as on downloads module of Aspose website," the Aspose team wrote in a post.
Initial features will include the ability to convert and read PS and EPS files. The team expects the solution to roll out by the end of this month as long as all integration tests are successful.
Researchers create machine-learning model for drug development
Researchers from MIT's CSAIL and EECS want to speed up drug development with a new machine-learning model that automates the design process. The model is designed to select molecule candidates based on desired properties as well as modify molecular structure.
"The motivation behind this was to replace the inefficient human modification process of designing molecules with automated iteration and assure the validity of the molecules we generate," said Wengong Jin, a PhD student in CSAIL and lead author of a paper describing the model.
According to the researchers, automation creates new machine-learning challenges they had to overcome such as relating, modifying and generating graphs. More information is available here.