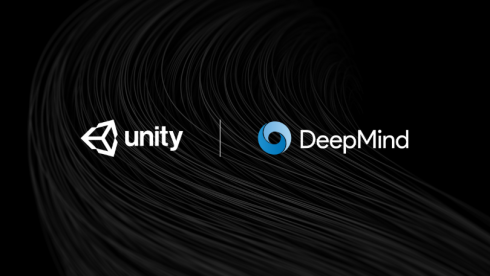 3D game engine provider Unity Technologies is collaborating with DeepMind to enable the development of virtual environments in support of the company's AI research program. While Unity is already used in 60 percent of all AR and VR content and 50 percent of all mobile games, the company is beginning to take steps towards becoming a general platform for developing intelligent agents and simulation environments that can be leveraged by verticals such as automotive and industrial.
"DeepMind researchers are trying to crack huge AI problems and Unity provides them with a solution of creating complex virtual environments that will enable the development of algorithms capable of learning to solve complex tasks across diverse environments," said Danny Lange, vice president of AI and machine learning at Unity Technologies. "We believe the future of AI is being forged by increasingly sophisticated human-machine interactions, and Unity is proud to be the engine that is enabling these interactions."
Facebook launches CodeFWD to get underrepresented and female students interested in computer science
In an effort to help educators inspire underrepresented and female students to pursue computer science, Facebook is launching a free online program called CodeFWD, which was created in partnership with Sphero.
CodeFWD is a three-step program for introducing computer science to students in 4th through 8th grade.  The program is broken down into "I do," "We do," and "You do" steps. First the educators are introduced to the basics of computer science, then educators and students learn together, until finally students practice their new skills on their own.
"Educators and educational organizations are essential to expose more underrepresented and female students to computer programming and to create the next generation of diverse tech innovators. We hope CodeFWD by Facebook will help support educators and organizations as they introduce and inspire underrepresented students to study computer science," Lauryn Ogbechie, education partnerships director at Facebook wrote in a post.
SmartBear launches the Hiptest Living Documentation beta
SmartBear has announced the beta for Hiptest Living Documentation, which will enable software teams to share feature files in a platform with a common support language. According to the company, the living documentation capabilities in Hiptest are possible due to integrations with GitHub, GitLab, and Bitbucket, enabling developers to store features in a shared language for technical and nontechnical team members.
"A common challenge we hear in the market is the gap that exists between business stakeholders and developers," said Laurent Py, co-founder of Hiptest. "Development teams want to be able to provide more visibility and transparency to business analysts and product managers by sharing feature files and acceptance criteria seamlessly from their code repository into a business readable documentation. The introduction of the new Living Documentation capabilities makes cross-team communication easy. Developers can share their feature files from their code repository with a few clicks, in an easy to understand language, so everyone involved on software teams can be on the same page from idea to production."
Tobii launches Tobii Pro Sprint UX testing solution
Eye-tracking solution provider Tobii has launched Tobii Pro Sprint, which a web-based tool that allows for easy user testing of digital products and services. With the solution, UX designers will be able to view and record eye movements to pinpoint potential usability issues of software applications and websites.
"Eye tracking takes the guesswork out of UX. With Tobii Pro Sprint we've developed a tool that makes eye tracking more accessible and simpler to apply in the collaborative design process, so teams can obtain findings from user tests quickly and easily," said Tom Englund, president of Tobii Pro.