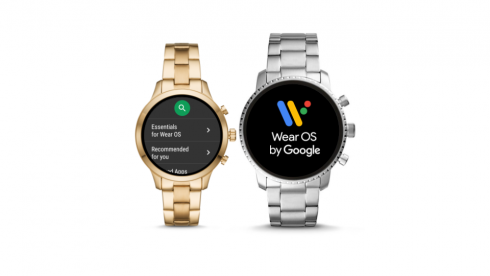 Google has launched a new initiative to improve the quality of Wear OS apps. The currently optional app review process for apps will now become mandatory. This will go into effect on October 1 2018 for new Wear apps and March 4 2019 for existing apps.
Common issues that the review looks for is that the app has support for different screen types and has at least one Wear OS app screenshot.
"We hope this lightweight app review process will improve the quality of Wear app experiences across the wide range of devices available to your users. In addition, since screenshots are required for the Wear app review, this will improve the discovery and presentation of your Wear apps in the Google Play Store," Hoi Lam, lead developer advocate for WearOS by Google, wrote in a post.
Apache Groovy 2.5.2 now available
The Apache Groovy team has announced the release of version 2.5.2. Apache Groovy is a programming language for JVM. According to the ASF, this release is a maintenance release and it is encouraged that all users using prior versions of the 2.5.x branch upgrade to this version.
The release includes 20 bug fixes and improvements, such as fixes for trait edge cases and changes for running the Groovy tools on JDK10.
Windows Community Toolkit v4.0 now available
Microsoft has announced version 4.0 of the Windows Community Toolkit. This update includes multiple new features and improvements, including a new DataGrid with fluent design, two new Microsoft Graph controls, Twitter, LinkedIn, and Microsoft Translator services, strong-named packages for developers that require strong-named assemblies, and dark theme support for the sample app.
Instaclustr raises $15 million
Instaclustr has announced that it has raised $15 million in an investment round led by Level Equity. This funding will enable the company to expand its platform of core open-source technologies.
It will now be able to include technologies such as Elasticsearch, Apache Ignite, and Apache Flink. Instaclustr also plans to add other data-centric open-source technologies ideally suited for "supporting the scale, high availability, and performance demanded from next-gen applications and solutions."