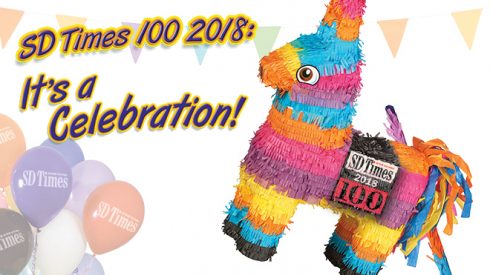 A celebration… of the best of the best in the software industry.The companies listed here are challenging the accepted methods of creating software with visionary ideas, creative solutions and best-of-breed tools that come raining down to us, like candy from a cracked piñata.
This year's cornucopia of treats includes many of the classics, from testing tools and QA solutions to databases and libraries and frameworks. But the newer ideas are making their mark as well, from DevOps methodologies and low-code/no-code solutions to user experience and — perhaps most importantly with the cloud changing the game — security and performance.
Of course, we list the companies we see as influencers on the industry. They're the ones with the big ideas, and the big money or big communities to implement those ideas. They're setting the pace and showing us where we're headed.
In this special section of SD Times, we hand the stick over to some of the companies on the SD Times 100, to tell their stories in greater detail and show why they're considered leaders in the industry by the editors here at SD Times.
Parasoft: Continuous quality at speed
Melissa simplifies data verification
Sparx Systems: An essential partner
Tricentis leads continuous testing
OpenMake: Free continuous deployments for all
The full SD Times list is available here.