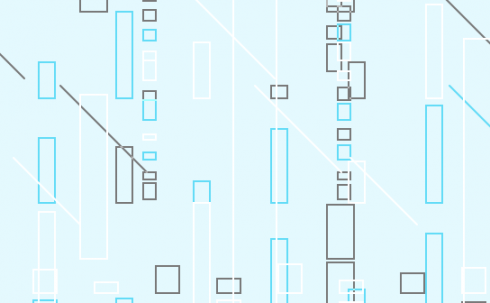 Data management and Internet of Things solutions provider Crate.io is launching a new platform for processing and analyzing IoT and machine data. The company announced the Crate Machine Data platform, version 3.0 of its open-source SQL database CrateDB and a $11 million Series A round of funding today.
With the introduction of the Crate Machine Data Platform, Crate.io aims to "put machine data to work even faster, by simplifying the time-consuming job of building and operating the data management 'plumbing' that forms the foundation for IoT systems," the company wrote in its announcement.
"Progressive companies are racing to build new systems that harness data generated by internet-connected factories, vehicles and smart buildings and put it to work immediately," the company wrote. "These systems ingest streams of sensor data, analyze it and then trigger alerts or actions in order to optimize the behavior of 'things.' They can change factory machine settings to improve output, direct failing vehicles off the road to increase safety, or disable access credentials to reduce fraud."
Available as a fully-managed cloud-native stack on Microsoft Azure or on-premises, the platform allows for high-velocity data loading of "millions of SQL, JSON and MQTT data points per minute;" data enrichment via user-defined logic to clean up data sets; real-time data analysis with a Postgres-compatible SQL syntax; data visualization through Klimt, Grafana or a user-defined visualization platform; user-defined alerts and triggers; and broad data platform administration of its Kubernetes-powered cloud-native microservice architecture.
CrateDB 3.0 also comes with a series of improvements to its SQL data processing abilities, with "100x faster query performance via hash joins, HyperLogLog and other new algorithms" and "Support for virtual tables (SQL VIEWs) and sub-queries with Update and Delete statements," the company wrote, along with quality-of-life improvements to security, access control and the Shard Visualizer for simplified database administration.
"We are extremely pleased to have achieved several critical fiscal and technical milestones today, all of which reflect our steadfast commitment to meet the needs of our customers as they move into the next generation of machine data," Christian Lutz, CEO of Crate.io, said in the announcement. "I would like to thank Zetta Venture Partners, Deutsche Invest Equity and our other investors, whose funding is being used to expand the capabilities of CrateDB well beyond its roots. The introduction of the Crate Machine Data Platform and the innovations in CrateDB 3.0 truly move us up the stack to enterprise actionability, making us a critical component of their data infrastructure and positioning us well for the future."