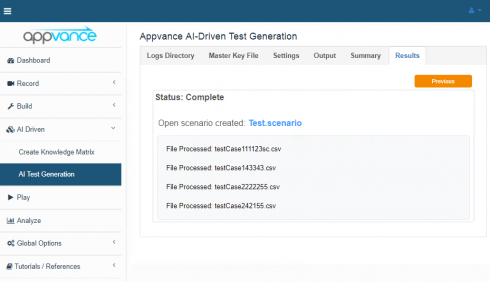 Software testing is a perfect use case for artificial intelligence. Most testing today continues to be done manually, which is not efficient in a world of continuous delivery.
According to David Hurwitz of testing company Appvance, 97% of the money spent on testing is going to labor – much of which is outsourced. "Software testing was the first area to get outsourced, and it's still a predominant area today," he said in a recent interview. Artificial intelligence, he said, "portends a tremendous sea change in how and where labor is allocated for testing."
Appvance this week announced that it has seen strong growth in Appvance IQ, its AI-driven unified test automation solution launched last September.
"Software test automation has been around for three decades without making a dent in the crippling labor intensity of software testing," said Kevin Surace, CEO and co-founder of Appvance, in a recent news release.
According to Hurwitz, an automated test platform can help organizations get by with 1 percent of the testers they use now. "If you only need so few, you might as well have it in-house," he said, noting the cost savings they would reap and cutting into the US$28 billion outsourcing market. "And," he added, "there would be advantages for DevOps and agility."
Hurwitz said the top 18 quality outsourcing firms have 262,000 dedicated resources, citing a 2016 Gartner report on application testing services. "That's an army," he said, "and it's got a long tail behind it."
Organizations can use machine learning to map an application and cognitive generation from user logs in their regression and UI testing. "AI will drive a vast change in how the industry operates," Hurwitz said.