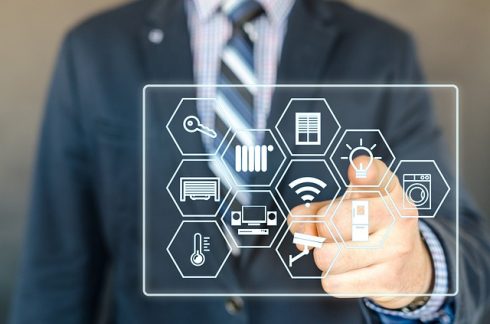 Organizations often face significant challenges when implementing automated mobile testing. Choosing the right test automation tools and getting started writing test scripts can be complex for testing and quality assurance teams. Mobile Labs works with enterprise mobility teams to simplify the test automation journey at every level of maturity, so organizations can ensure more reliable mobile app and mobile web experiences.
"Enterprises are moving away from established commercial automated testing tools to open-source tools like Appium," said Dan McFall, president and CEO of Mobile Labs. "When organizations do that,they face the usual open source challenges which are: Who's going to support it? Who do I go to with questions? How good is the documentation? How often am I going to get tool updates?"
All of those issues impact the scalability of test automation. However, newer open-source projects, including Appium, have technical challenges that more mature projects have already addressed. When enterprise mobility teams try to adopt or scale Appium on their own, their use tends to be limited to small deployments that require low levels of concurrency.
"The creation of tests and test execution takes time, so trying to scale that up can become very expensive and very challenging," said McFall. "You have to keep adding Appium hardware, which is difficult to manage and support."
Mobile Labs is your Appium partner
Mobile Labs integrated Appium hardware into its mobile device cloud infrastructure so customers can continue down their continuous testing paths without worrying about Appium hardware-related issues.
"We understand mobile devices, infrastructure and the ties between hardware and software," said McFall."The benefit is vastly increased concurrency in terms of the number of tests you can run simultaneously in a single environment at any point in time. We also accelerate test execution time and provide scripting tools so you can more easily integrate the mobile device cloud and Appium into your daily workflow."
Mobile Labs also supplements its tooling with in-house Appium support, so customers can quickly get answers to questions as well as technical assistance with Appium setup and scripting.
"Our goal is to be your partner throughout the lifetime of your mobile application journey," said McFall. "If you have an Appium problem, Mobile Labs has an Appium problem. If it means fixing Appium or our solutions, or teaching you how to use Appium more effectively, we'll do that.We'll help you overcome the documentation and expertise-related challenges you face."
Get realistic, real-time mobile testing capabilties 
Mobile Labs has continued to improve interactive device performance so when a customer uses one of its remote devices, the real-time experience is nearly identical to having an actual device in hand. That way, manual testers and test automation engineers building and debugging scripts can increase productivity.
"Even for customers experienced with Selenium, Appium presents new and sometimes difficult challenges," said McFall. "Some of these are due to the nascent nature of Appium as a technology, and I am sure [they] will over time be addressed by the open-source ecosystem and vendors. Some other challenges appear to be never-ending in the mobile application space. New devices, operating systems, etc., are continuously being released and typically require 'work under the hood' of the automation framework. That is, before the likely need to refactor existing automation scripts for new capabilities and object changes."
"Appium's popularity is growing, but the tool needs a lot of help, and not just from Mobile Labs on the infrastructure side," said McFall. "Our partners are focusing on the Appium ecosystem now because there's a lot of opportunity for innovation.The commercial support seems to be fueling enterprise adoption."
For example, Mobile Labs' current quarterly growth rate is consistently 30% or better, fueled by existing and new customer demand.
"Everything we're doing around Appium has been customer-driven," said McFall. "Some of our customers were having trouble getting started with Appium. The more mature organizations were facing later-stage challenges. Regardless of where you are, we'll support you every step of the way."
Choose the cloud that fits the need
Mobile Labs is well-known as the leading provider of on-premises device clouds, although the company now offers hosted and hybrid solutions as well.
"We have more than 2,000 devices in on-premises cloud deployments, so that's still a popular option," said McFall. "We also have more than 100 devices we're hosting on behalf of customers to support whatever deployment model the customer prefers."
Learn more at www.mobilelabsinc.com.