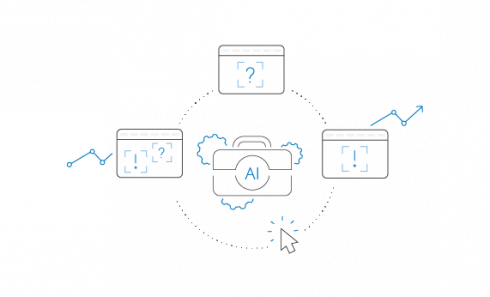 Testing company SmartBear has announced the release of TestComplete 12.6. The new release adds a new Hybrid Object Recognition Engine that will allow teams to test applications components that were previously deemed untestable.
The company also added a new Intelligent Recommendation System that offers automatic recommendations, enabling test teams to optimize their test designs and maintenance. In addition, this version includes support for Angular and React, allowing teams to test applications that were built with JavaScript frameworks that use custom attributes, which often cause object recognition accuracy issues, the company explained.
Portworx releases PX-Enterprise 1.6
Storage company Portworx has announced PX-Enterprise 1.6, which adds a new open-source OpenStorage SDK for automating cloud-native storage and data management.
This release also introduces automated storage provisioning for vSphere and Pivotal Container Service for Kubernetes (PKS). This will enable DevOps teams to have more control over how storage resources are managed and allocated, the company explained. It will also allow data management workflows to be automated, leading to increased operational efficiency.
GitHub adds new tools to the Student Developer Pack
GitHub has added new tools to its Student Developer Pack, including solutions from Algolia, Heroku, GitKraken, and JetBrains.
Algolia offers a search API that enables developers to build search capabilities into their products. GitKraken Glo enables users to easily stay on top of tasks, tracking both individual and team progress. Heroku is providing a fully-managed runtime environment that comes with a wide range of tools and build-in services. Finally, JetBrains is offering a free year-long subscription to all of its desktop tools, such as IntelliJ IDEA Ultimate, PyCharm Professional, CLion, and Rider.
MariaDB acquires distributed database company Clustrix
MariaDB has announced that it has acquired distributed database company Clustrix, enabling the company to add scale-out capability to run on premises or in any cloud environment. According to MariaDB, this acquisition helps with the MariaDB Labs mission of tackling challenges in the database field, such as distributed computing; machine learning; and next-generation chips, memory, and storage environments.
"Today, the choices for a scale-out database option are limited – go with a traditional solution like Oracle with high cost and bloat or choose a NoSQL solution that has limited capabilities for data integrity," said Michael Howard, CEO of MariaDB Corporation. "With Clustrix, MariaDB can provide a better solution for our customers that have challenging scale-out enterprise environments. Our distributed solution will satisfy the most extreme requirements of our largest customers and gives them the freedom to break from Oracle's lock-in."