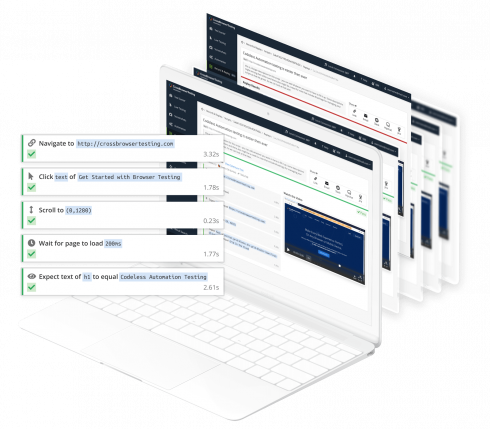 SmartBear has announced the release of a new Record & Replay feature on its CrossBrowserTesting testing platform. CrossBrowserTesting enales teams to run automated, visual and manual tests for desktop and mobile browsers. The new feature is designed to help teams transition from manual to automated testing while leveraging a cloud-based device lab.  
According to the company, the current trend of shifting testing left is resulting in a number of different roles taking place in the QA process. However, not all employees have the technical skills required to keep up with those responsibilities such as creating the necessary automated tests.  
SmartBear believes the addition of the new feature is the first step of ongoing innovation on capabilities for less technical users. Record & Replay will allow users to transition to automated testing without having to do complicated scripting.
"Additionally, while automation engineers have skill sets that are required to be comfortable with automating UI tests… many manual testers don't. And that's why CrossBrowserTesting introduced Record & Replay, so everyone can automate their UI tests like an expert, regardless of what technical background they come from," the company wrote in a blog post.
Companies need to make sure that their features are going to work on all varieties of devices, and being able to perform automated tests significantly cuts down on testing time and costs, the company explained.
Record & Replay works by recording a manual test and then replaying that test on a number of browsers.
"After implementing the Record & Replay feature in CrossBrowserTesting, we have received tremendous feedback from our customers—having helped many begin their transition into automation," said Ryan Lloyd, VP of products, test, and development at SmartBear. "Looking forward, we are going to continue to invest in feature capabilities that will help our customers scale their automation efforts effectively."