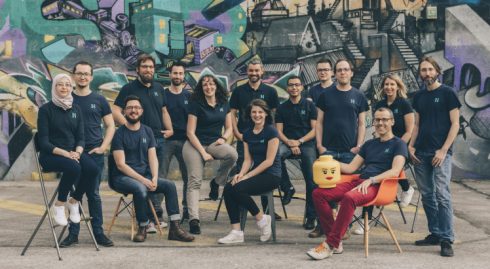 SmartBear is giving Agile and DevOps teams more tools to move faster with the acquisition of Hiptest. Hiptest is a continuous testing platform that enables teams to collaborate, test and generate living documentation.
According to Hiptest, it was built by an Agile team and designed for Agile teams. It is currently used by more than 25,000 users in 140 countries.
"We founded Hiptest to enable Agile and DevOps teams to get to market faster with the product they actually imagined," Laurent Py, co-founder and CEO at Hiptest said in the announcement. "We felt strongly that SmartBear was the ideal partner for us moving forward because of our shared vision for empowering modern software development teams to go from idea to production, faster."
In addition, Hiptest fosters collaboration between business and technology teams with native support for Behavior Driven Development. BDD ensures the entire software development lifecycle team members have a common understanding of requirements, and keep the users' perspectives in mind throughout development. SmartBear says this is more important than ever today because teams are developing rapidly and releasing more frequently.
"One of the biggest challenges development teams face is collaboration. If you just focus on test automation with BDD frameworks like Cucumber you miss the point.
Business stakeholders and development teams need to have a conversation before starting development to create a shared understanding of the features,"Ryan Lloyd, vice president of products, test and development at SmartBear, told SD Times. "This is where Hiptest comes in by providing an easy-to-use platform for non-technical teams to refine the features into acceptance criteria. The second challenge is making sure business teams and developers use the same language to create that shared understanding. Hiptest enables teams to progressively create and reuse a common business terminology when creating the acceptance criteria. BDD is all about collaboration and that's a cultural shift for many companies."
All Hiptest employees will join SmartBear and continue to grow the Hiptest product and business. SmartBear will continue to develop Hiptest in Besancon, France, and has plans to grow operations there.
"The addition of Hiptest to the SmartBear product portfolio complements all of our test automation tools that are loved by development teams today, including TestLeft, CrossBrowserTesting, SoapUI Pro, and Swagger Inspector," Lloyd said in the announcement. "Hiptest is an exciting, fast growing business, and is aligned with SmartBear's strategy of delivering easy-to-use and easy-to-consume tools in support of the Software Development Lifecycle (SDLC)."