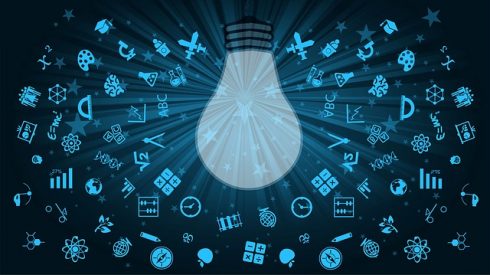 Despite the large computer science skills gap, the field is becoming more competitive than ever. As the industry and technology is constantly evolving, developers need to stay on top of the latest trends. The lessons and skills learned in a computer science course almost a decade ago may not match the expertise and knowledge necessary to succeed today.
Developers need to be continuously learning and improving. This is where certificate programs and extended learning opportunities come into play, according to Andrew Hoover, senior director of program strategy at Continuum College.
Hoover thinks that anyone who wants to further their skills should look into the different options out there. In much the same way as people think about their lives in terms of the things they would want to have or complete by their 70th birthday, Hoover wants developers to do the same, but push it up to their 45th birthday and think of what they want from their career by that point.
Getting a new degree may not a feasible option when you're 35, unhappy in your career and already have children to support, Hoover said. But, there are many ways to supplement your knowledge and developers can take the path that makes the most sense for them, he said.
Many of the major software companies offer their own certificates for their own products. For example, Microsoft, Amazon (for AWS), Oracle, and Red Hat all offer certificate programs. These certificates may be a good option for someone not looking to invest the time and money into a college-like program, but still wanting something they can list on their resume.
In addition to the many certifications and continuing education programs, there are also hands-on ways that developers can refine their skills, even if it does not result in a certificate, such as by attending a code camp or participating in hackathons.
According to tech bootcamp review site, switchup.org, coding camps are "immersive training programs that help students from all backgrounds transition into a tech career."
Hackathons are events where coders will work, often in groups, to solve a problem or build an application. Even if participants do not walk away learning a new technical skill, it may offer soft skills, such as working as part of a team to complete a task. According to the Evans Data Developer Marketing 2018 survey, 70 percent of developers had gone to at least one hackathon in 2017.

Hoover explained that the most important thing is for developers to first take the step of figuring out what they want to do. "What that step will look like can depend a lot on an individual's preferences and so on," said Hoover.
He encourages people in this position to do some research, whether it be online, through a career coach, or actually reaching out to a university or program and asking questions.
"Take the time if you are in that place as a developer and feeling like you need a change, to invest in yourself and invest that time first of all and then you can decide if it's worth investing the money and time into a certificate," said Hoover.
For example, Continuum College offers students the opportunity to create a portfolio of the work they do throughout the program to show to employers, Hoover said. Rather than taking a test and receiving a certificate, they can have something concrete to show their skills to employers.
"So passing tests is very important, especially for jobs where there's very clear requirements that you're going to be spending a lot of time on a particular task that can be tested," Hoover said. "But for a lot of this kind of stuff, the tasks are not as well-defined and there's a lot of ambiguity of how you apply certain knowledge and it requires more of a reservoir, more of a body of knowledge, not something you can learn in a single course."
He explained that the programs at Continuum College are not as applied as the tests you might find in normal certificate programs, but also not as theoretical as a college course. It's the middle ground between the two areas.
According to Hoover, the three most in-demand types of certifications employers are looking for today are project management, data, and full-stack web development.
Project management is important even if you're not looking to become a project manager, he explained. Project management skills can be applied to developers who are trying to do things such as talking to users and gathering requirements, staying on track with goals, and triaging problems along the way. Developers who learn project management skills will be able to work better on a team, which is important because typically people in more technical roles work independently in a lot of cases, Hoover said.