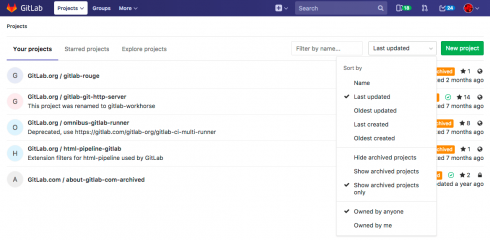 GitLab has announced version 10.5 with new encryption, security and management capabilities. New features include Let's Encrypt integration Gemnasium dependency checks, and CI/CD external field. According to the company, this will allow encryption of GitLab traffic to move easier and improve application security.
GitLab acquired Gemnasium last month. The new features will help bolster security testing with advanced algorithms and a larger vulnerability database.
More information about changes can be found here.
Split announces series B round of funding
Split has announced the closure of the Series B Funding of $17 million by LightSpeed Venture Partners. This brings a total of $26.8 million to date. Spilt is a feature experimentation provider wit the goal to help teams release new features, target customers and measure the impact of their features on customers. The funding will help the company grow the company's engineering team and expand the go-to-market operations.
"Just three months after the launch of our Feature Experimentation Platform, we're thrilled to announce a funding round to continue to fuel the innovation and growth needed to serve our growing global customer base," said Adil Aijaz, co-founder and CEO at Split. "The funding will help us serve our current and future customers, with the best platform for experimentation to drive real value and change within their business."
Ericsson announces IoT accelerator marketplace
Ericsson has announced the IoT Accelerator Marketplace. This will allow collaboration within the digital ecosystem community as well as benefit developers and service providers. For service providers, it is a catalog to find IoT apps. For developers and partners, it is a window to an IoT ecosystem, according to the company.
"Communications service providers are racing to scale and differentiate in the fast moving IoT market," said Carrie MacGillivray, group vice president of IoT & mobility for IDC. "It's necessary for these service providers to have a robust developer ecosystem that helps them compete. For developers working across multiple service provider networks and platforms, the challenges of fragmentation are addressed by utilizing APIs that apply globally and are consistent across all mobile networks."
OutSystems' new technology alliances program
Outsystems has announced a new Technology Alliances Program. The problem is designed to help customers accelerate their digital transformation initiatives as well as enhance their applications.
"We really want to drive value-add for our customers," said Bob Wilson, VP global channels and alliances at OutSystems. "We see this opportunity to work with key technology partners as a way that we can further help our customers rapidly develop web and mobile applications that solve their business challenges in new and innovative ways. By doing so, we believe that our clients can make their customers happier."