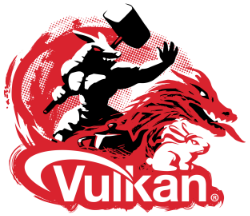 The Khronos Group has announced the release of the Vulkan 1.1 specification. Vulkan 1.1 adds features requested by developers such as subgroup operations, while keeping a range of proven extensions from the previous version, Vulkan 1.0. Vulkan 1.1 conformance tests will be open-sourced. The group also announced AMD, Arm, Imagination, Intel, NVIDIA, and Qualcomm have all implemented drivers that conform to Vulkan 1.1.
"With enhanced developer tools, rigorous conformance testing and the public Vulkan Ecosystem Forum, Khronos is delivering on its goal to develop a complete and vibrant Vulkan ecosystem," said Tom Olson, distinguished engineer at Arm, and Vulkan Working Group chair. "Vulkan 1.1 is a response to prioritized industry requests and shows our commitment to delivering a functional roadmap driven by developer needs."
Aqua 3.0 adds Kubernetes controls
Aqua Security has released version 3 of its Aqua platform. Aqua 3.0 features added security automation and controls for Kubernetes-based runtime environments. With new image assurance controls, it can block Kubernetes from running unapproved images across clusters.
In addition, more than 120 new features have been added, allowing the platform to meet the requirements of multi-platform enterprise customers.
"Kubernetes adoption has been increasing along with the maturity and enterprise-readiness of its features" said Liz Rice, technology evangelist at Aqua Security. "With the enterprise security skill shortage, enterprises are looking for ways to leverage Kubernetes to automate deployments and accelerate application delivery, at scale, without compromising on security. That's what Aqua 3.0 is all about."
LDC 1.8 is released
LDC 1.8 has been announced, integrating version 2.078.3 of the D language front-end. LDC is a compiler for the D programming language that uses the LLVM backend. Along with GDC, it is one of the two available production compilers for D. A full list of new features and bug fixes can be found here.
IBM releases PAIRS technology
IBM has announced the release of PAIRS (Physical Analytics Integrated Data Repository and Services). PAIRS provides developers with a holistic view of geospatial datasets and allows them to draw insights through analytics-embedded queries. For example, it can help developers provide long term weather and irrigation forecasts for farming applications. IBM is offering the service as a managed scalable API service to allow developers to create industry specific applications.