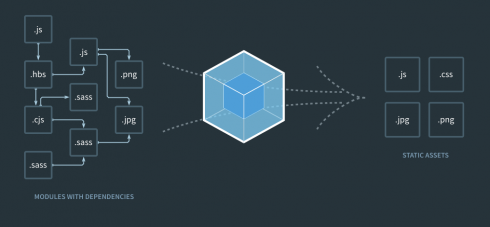 Webpack has announced the release of Webpack 4 beta. Webpack is a open-source JavaScript module bundler. The latest release provides a major upgrade to the previous version as the performance is greatly enhanced, according to the team. The production mode also provides different optimizations and the development mode provides a faster experience for developers.
"When we finished the release of webpack 3, we promised the community that we'd give you a longer development cycle between major versions," Sean Larkin, program manager of Webpack, wrote in a blog post. "We've delivered on that promise [and continue to deliver on it] by bringing you a great set of features, improvements, and bug fixes that we can't wait for you to get your hands on!"
Android Wear SDK 2.2.0 released
Android has announced the latest version of Android Wear SDK (2.2.0). The release features an unread notification indicator for all watch faces. In addition, it enables developers to customize the notification indictor or display. The company has also added improvements to the ComplicationDrawable class including permission handling and drawable callback. More improvements are to come. Google plans to release new watch features in the coming year.
More information is available here.
GCC 7.3 released
The GNU Project and GCC developers have announced the release of GCC 7.3. GCC is the GNU Compiler Collection. This is a bug fix release as it has important fixes for regressions and bugs in GCC 7.2. It has more than 99 bugs fixed since the previous release of GCC. Release notes are available here. 
Google UX of AI
The Google UX Community has started an initiative to understand how human centered machine learning can assist in artificial intelligence. As part of the effort, the company has been using Google Clips, a camera designed to capture moment of familiar people and pets. It enables you to see the perfect frame and capture the best moment, according to the company.

"Using Google Clips as a case study, we'll walk through the core takeaways after three years of building the on-device models, industrial design, and user interface—including what it means in practice to take a human-centered approach to designing an AI-powered product," said Josh Lovejoy in a blog post. "Just getting more UXers assigned to projects that use ML won't be enough. It'll be essential that they understand certain core ML concepts, unpack preconceptions about AI and its capabilities, and align around best-practices for building and maintaining trust."
Signal Sciences Partners with Optiv Security
Signal Sciences has announced the partnership with Optiv Security in order to bring application, cloud and DevOps security solutions to enterprise-class organizations. According to Signal Sciences, this will help the company ensure real time coverage against cyber threats and scale web protection across all applications.  
"The rapid and widespread adoption of DevOps, agile and cloud infrastructure for application development has brought significant security issues for organizations of all kinds," said Andrew Peterson, CEO of Signal Sciences. "We're incredibly excited to help Optiv reduce the complexity of enterprises' cloud, DevOps and application security programs while improving the overall efficiency and effectiveness of those critical areas."